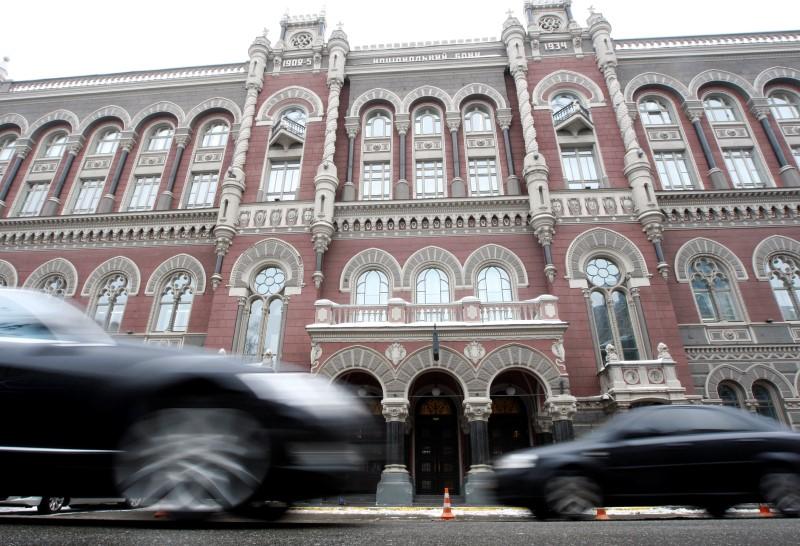 REUTERS
With inflation in Ukraine still about double the central bank's target, there's not much chance of that rate being lowered any time soon.
"We don't think we we'll be able to ease monetary policy until we see a strong disinflation tendency," NBU Deputy Governor Oleh Churii told Bloomberg. "Tight monetary policy will allow us to bring inflation back to the target in the middle of next year, not earlier."
The bank has also cited the holdups in IMF aid among reasons to keep rates high. Wrangling over an anti-corruption court and gas prices have delayed loan payments from the fund by more than a year.
Read alsoUkraine's performs best against dollar since year-start - Bloomberg
"Only if foreign investors are willing to keep sending money into Ukraine can the exchange-rate hold," said Lutz Roehmeyer, Chief Investment Officer at Capitulum Asset Management in Berlin, who holds the nation's local-currency debt. "Ukraine has to keep the reform momentum alive, stick to IMF medicine and present a plan to roll over sovereign debt."
The IMF program is key to help boost cash coffers. Foreign reserves are set to total $21.6 billion by year-end, short of an earlier plan to reach $28 billion.
"We aren't satisfied -- that's one of the reasons we're relatively cautious about removing" capital restrictions, Churii said. "For financial stability, the level of reserves is crucial and it's not at the desired level."