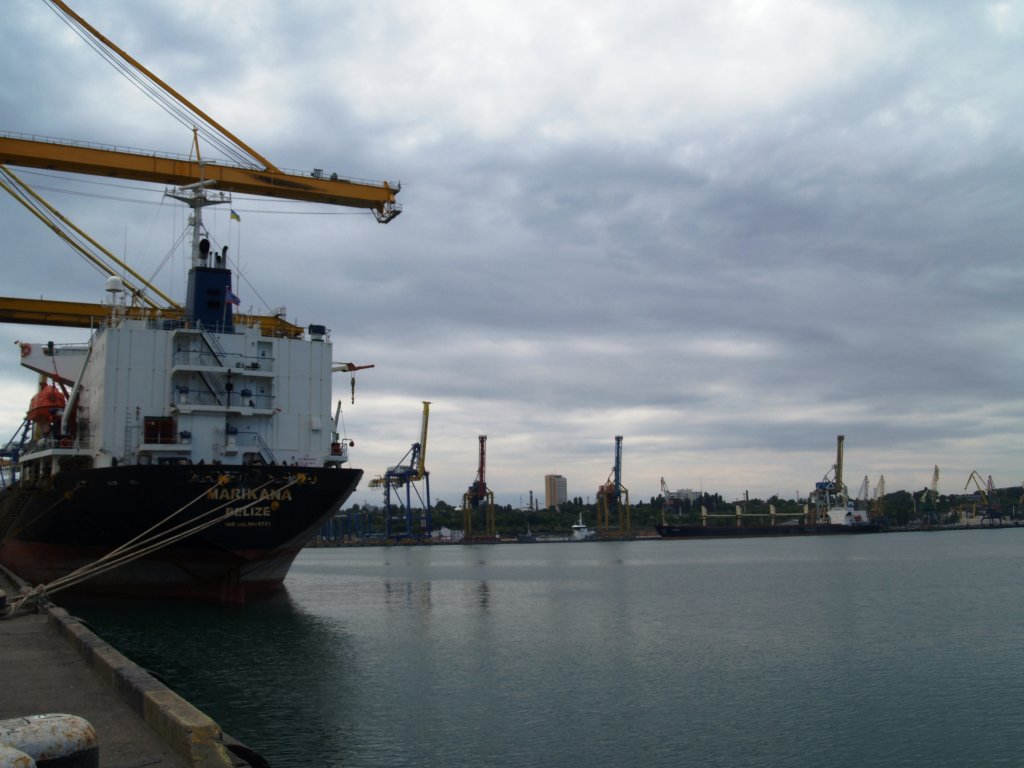 seaport.com.ua
The Chornomorsk maritime merchandise port increased cargo handling in January-May 2018 by 32.51% year-over-year, to 8.735 million tonnes.
Read alsoUkraine plans major port infrastructure modernization worth USD1.68 bln - Xinhua
According to data from the Ukrainian Sea Port Authority, over the period the port boosted transshipment of export cargo by 15.65%, to 6.42 million tonnes, while handling of imported cargo grew 2.45-fold, to 1.867 million tonnes. Transit cargo transshipment rose by 59.3%, to 442,930 tonnes. The port handled 5,860 tonnes of intercoastal cargo, as reported by The Medi Telegraph.
Transshipment of bulk cargo fell by 20.26%, to 628,950 tonnes, packaged cargo transshipment soared by 97.59%, to 2.21 million tonnes and dry cargo – grew by 25.86%, to 5.897 million tonnes.