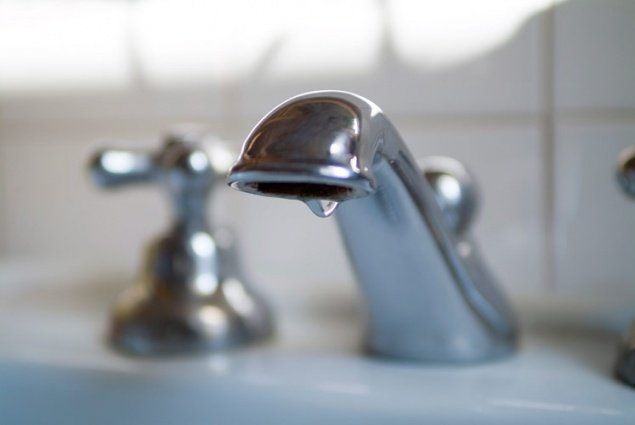 Zhytomyr City Council
A campaign to raise awareness of water security in Ukraine could be an inspiration around the world, activists behind it say, after it forced a change in the country's approach to its water resources.
After almost five years of promoting a vision of water security and proactive water management among various stakeholders and the government in Kyiv, the issue of water security is now a top development priority for the authorities, according to IPS.
Groups like GWP (Global Water Partnership) Ukraine have said that the state of water resources and water supply in Ukraine is a serious threat to national security, with its effects exacerbated by economic and political crisis, military conflict and climate change.
The inefficient management of available water resources, including excess abstraction and pollution, has led to depletion and contamination of water resources, according to local environmental groups.
Meanwhile, ageing and poorly-maintained infrastructure and outdated water and wastewater treatment and technology have caused further problems, including serious sanitation and related health issues.
Read alsoRussian-occupied Crimea may switch to hourly water supply due to drought
But until relatively recently, the authorities – and the wider public at large – were fixed on the concept of water protection rather than risk-based management.
However, through campaigns and national stakeholder dialogues over the last five years, GWP and local partner groups introduced and promoted the new concept of risk–based or proactive water management.
In 2016 GWP Ukraine organized four stakeholder consultations on the strategic issues of water policy entitled "Rethinking of Water Security for Ukraine".
As a result, GWP Ukraine prepared a publication presenting a proposed set of national water goals, targets of sustainable development, and indicators to assess the progress in achieving goals on the water-energy-food nexus.
Read alsoDzhemilev assesses possibility of Russia forcing land corridor into Crimea amid severe drought
And in the last year, multi-stakeholder consultations have taken place to push Ukraine to an integrated water resources management approach.
The GWP Ukraine's work has pushed the Environment Ministry toward changing its policy on water strategy and approaching the EU Water Initiative+ project to help develop the water strategy.
A draft of the strategy is to be presented and discussed at the next National Water Policy Dialogue, which is expected to take place sometime at the end of this year.