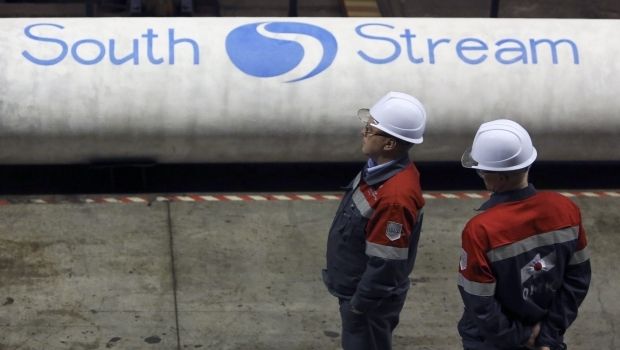 REUTERS
As reported by the press service of the Vice-President of the European Commission and European Commissioner for Energy Maros Sefcovic, the meeting will take place despite Gazprom's announcement.
The South Stream project is the subject of regular discussions by member states and the European Commission. The European Commission has initiated a series of meetings on bringing the project into line with EU legislation.
According to the European commissioner, the project may be adjusted with additional elements or tasks "in accordance with ever-changing demands, the EU energy landscape and policies aimed to ensure the energy security of the region."
As UNIAN reported earlier, in late November the European Commission announced it would stop working on the South Stream unless its legal and regulatory framework were brought into line with EU legislation.
According to the EC, the construction of the pipeline could jeopardize the functioning of the EU internal market and create risks to the security of energy supplies. The European Commission proposed to put the project on hold until these matters could be resolved.
South Stream was a major infrastructure project of Gazprom to build a gas pipeline bypassing Ukraine with the capacity of 63 billion cubic meters of gas annually. The pipeline was planned to pass through the Black Sea to South and Central Europe. Gazprom said the project aimed at diversifying export routes and eliminating transit risks.
Commissioning of the pipeline was planned for late 2015, and it was to be ramped up to full capacity by 2018. However, on December 1, Russian President Vladimir Putin and the head of Gazprom Alexei Miller said that Russia would end the project due to its uncertain prospects. At the same time, according to experts, the project has already cost an estimated $5 billion.
Ukraine has repeatedly complained about the political and economic unfeasibility of the South Stream project, which Kyiv said was designed to deprive the Ukrainian gas transport system of gas resources.