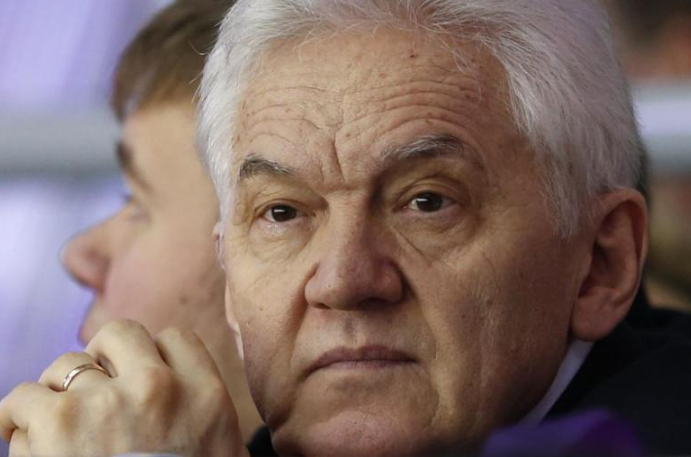 REUTERS
Gennady Timchenko, a billionaire friend of Russian President Vladimir Putin, has sold his private jet, according to a broker and aircraft registration data, after complaining that U.S. sanctions made it impossible for him to use the aircraft.
The owner of the Gulfstream jet now is a subsidiary of Russia's sovereign wealth fund, the Russian Direct Investment Fund (RDIF), the registration records showed, as reported by Reuters.
RDIF did not reply to Reuters questions about the aircraft. A representative for Timchenko told Reuters that the businessman and his companies "have had no relation to the aircraft you mentioned already for several years".
Read alsoEU extends sanctions against Russia over Crimea annexation by one year
Timchenko, who made a fortune in oil trading and has been described by Putin as one of his closest associates, bought the Gulfstream G650 jet in 2013, according to aircraft registration records. The model usually has a sale price when new of around $60 million.
A year later, in 2014, the U.S. government, in response to Russia's annexation of Crimea from Ukraine, put Timchenko on its sanctions list, describing him as a member of Putin's inner circle.
In an interview that year, Timchenko said U.S.-based Gulfstream Aerospace Corporation had annulled the contract to service the plane.
Since then the aircraft has been transferred twice to different countries' aircraft registries, its registration number has been changed, and the offshore companies listed in documents as its owner have changed several times. The ultimate owners of those offshore companies has never been disclosed.
Reuters was able to track the jet through these changes using its manufacturer's serial number, a unique code that stays with an aircraft throughout its lifetime.
In June 2018, a new owner for the aircraft appeared in the aircraft registry of Luxembourg: Cyprus-registered Amerivo Holdings Limited. That company is a 100 percent owned subsidiary of RDIF, according to the fund's annual report.