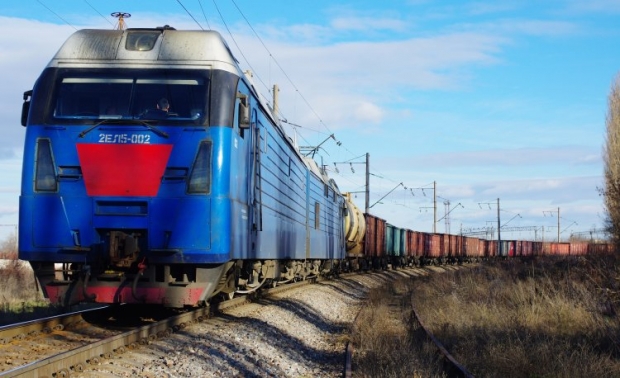 Photo from UNIAN
The restrictions have been in place since 2016 and were in response to Kyiv's trade dealings with the EU.
Russia has extended an embargo on the transit of a range of Ukrainian goods through its territory, in effect foreclosing access to export markets in Central Asia, as reported by Eurasianet, an independent news organization that covers news from and about the South Caucasus and Central Asia.
A government decree approved last week by President Vladimir Putin will retain the outstanding embargo, which had been due to expire on June 30, through to the start of 2019.
Russian slapped a ban on the import of Ukrainian foodstuffs at the start of 2016 in response to Ukraine's induction to the European Union's Deep and Comprehensive Free Trade Area. Ukraine swiftly responded at the time with its own ban on edible goods, chemical materials and locomotive equipment coming from Russia.
Read alsoExpert tells how Donbas trade blockade affects Ukraine's industrial output
To begin with, Moscow and its trade partners in the Eurasian Economic Union, or EAEU, including Kazakhstan, agreed on specific conditions whereby goods could transit Russia. One provision required Ukrainian freight companies to provide Russian officials with documentation proving they had supply contracts with buyers in countries like Kazakhstan. Trucks traveling from Ukraine and headed for Kazakhstan were also required to enter Russia via a crossing from Belarus, considerably lengthening the duration of the trip. The restrictions were later that year broadened to stop the flow of certain categories of goods into Central Asia altogether.
The market for Ukrainian agricultural goods in Central Asia and the Caucasus is not huge but also not wholly negligible. Officials in Kyiv estimated at the start of 2016 that those regions accounted for around 4 percent of Ukrainian agricultural exports.
Ukraine's then-Agrarian Policy and Food Minister Oleksiy Pavlenko was bullish that what he termed "Russia's transit blockade" would be overcome.
"We have enough experience and potential to overcome such obstacles," Pavlenko was quoted as saying by Interfax news agency.
One option for circumventing Russia has been to ship goods to the Caucasus and then further along trans-Caspian routes. Ukraine has sought preferential cargo transit rates with Georgia and Azerbaijan to ensure the profitability of what is otherwise a complicated solution. This option has not always been straightforward, however, and the logistics require multiple instances of unloading and reloading of cargo, as opposed to the trans-Russian route, which is a straight shot.
Ukraine filed a complaint with the World Trade Organization in 2016 over the blockade of goods headed for Central Asia. Those efforts have produced no tangible results yet and Russia appears intent on holding its ground.