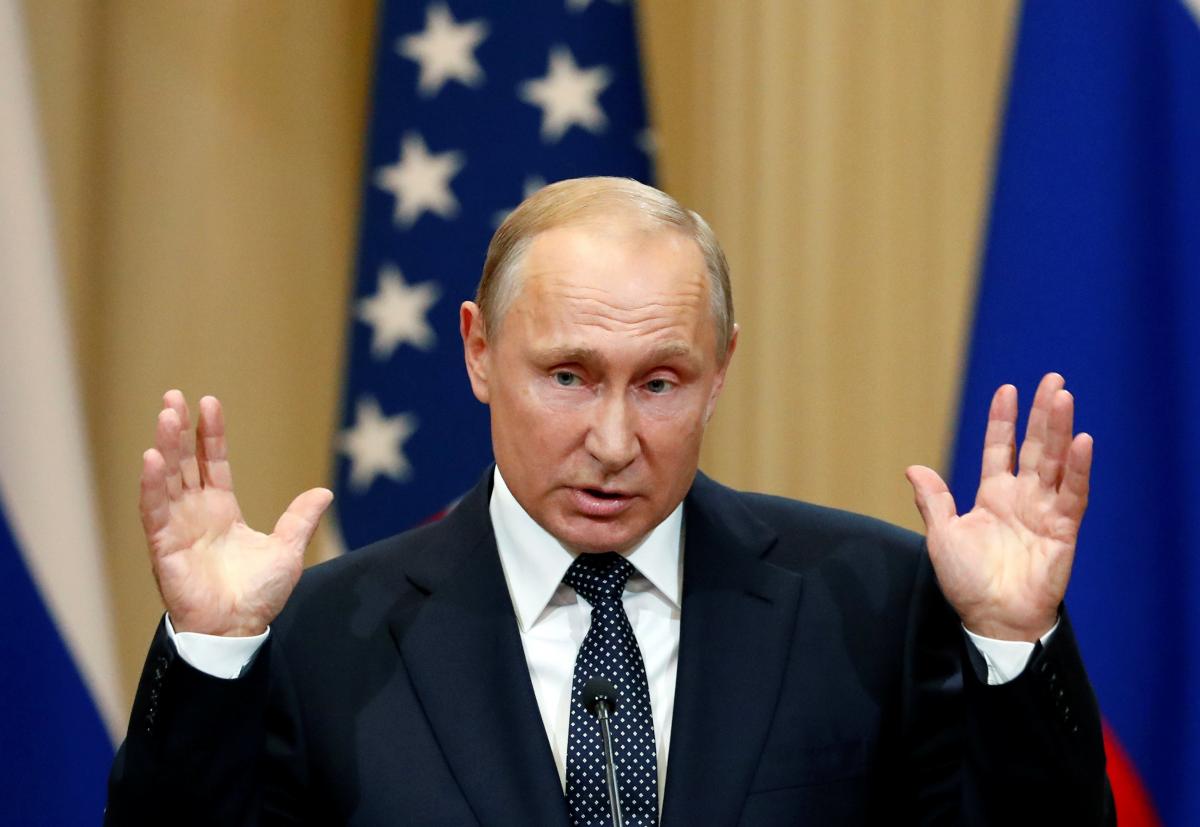 REUTERS
Russian President Vladimir Putin assured U.S. President Donald Trump of Russia's readiness to preserve gas transit via after the completion of construction of the Nord Stream 2 gas pipeline bypassing Ukraine, adding that Gazprom will extend the gas transit contract with Naftogaz of Ukraine after 2019, but only if the gas dispute is settled in the Stockholm Arbitration, an UNIAN correspondent in Russia reports.
"Mr. President voiced his concerns about the possibility of disappearance of transit through Ukraine. And I reassured Mr. President that Russia stands ready to maintain this transit. Moreover, we stand ready to extend this transit contract that's about to expire next year in case — if the dispute between the economic entitles — dispute will be settled in the Stockholm arbitration court," Putin told a joint press conference with Donald Trump following the talks between the two leaders in Helsinki.
Read alsoGermany-Russia gas links: Ukraine more concerned than Trump
As UNIAN reported, the current transit contract between Ukraine and Gazprom was signed in 2009 for a period of 10 years. After it expires (starting 2020), the Russian gas monopoly intends to minimize gas transit via the territory of Ukraine.
At the end of February 2018, Gazprom lost a gas dispute with Naftogaz in the Stockholm Arbitration, having been obliged to pay the Ukrainian company $2.56 billion. Also, the Russian company should supply 10 billion cubic meters of gas to Ukraine in 2018-2019 at prices equal to those on gas hubs in Germany.
Read alsoPoroshenko on Nord Stream 2: "Geopolitical project aimed to weaken Ukraine"
Gazprom failed to fulfill its obligations, which led to a short gas crisis on March 2-3 (temporary gas shortage in the Ukrainian GTS), which was overcome thanks to a reduction in consumption and an increase in gas imports from the EU.
On March 12, the European Union's High Representative for Foreign Policy and Security, Federica Mogherini, said that Gazprom must respect its obligations to supply gas to Ukraine.