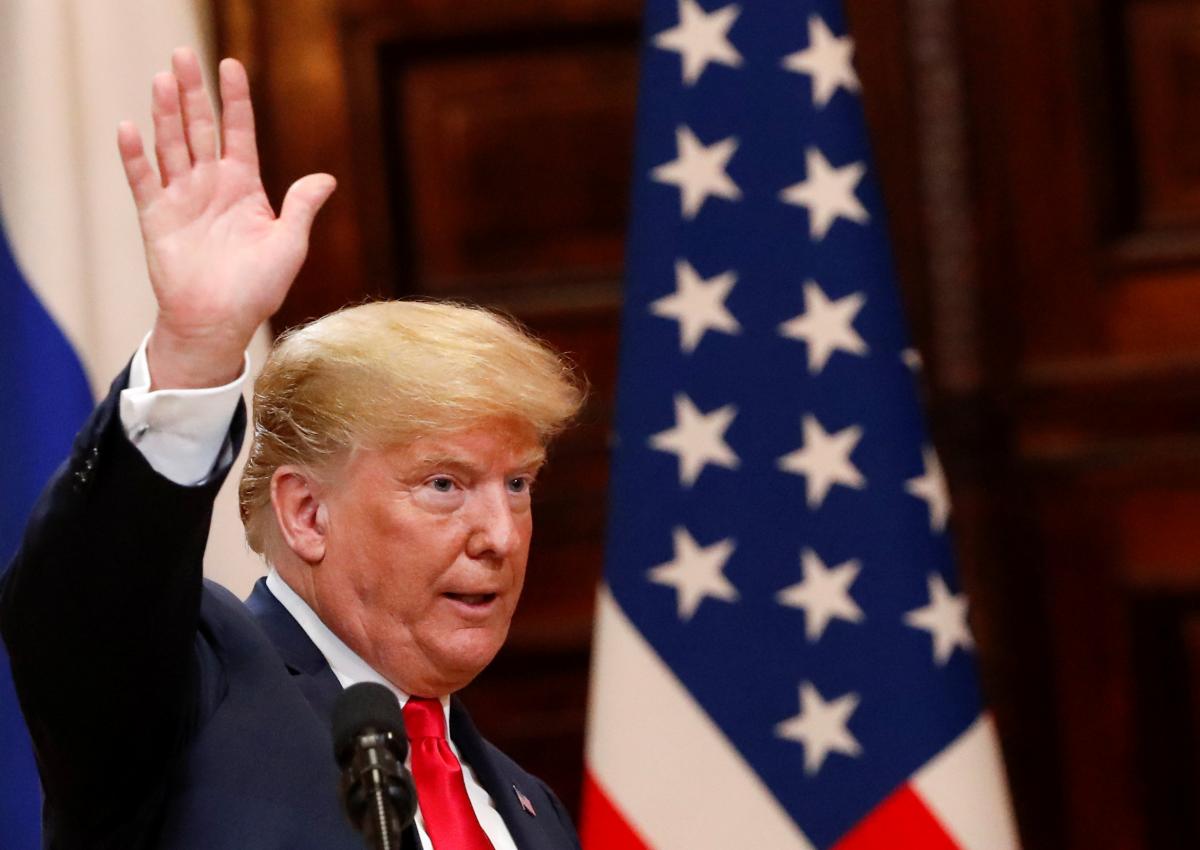 REUTERS
The U.S. has agreed to work towards lowering trade barriers with the European Union, Donald Trump said on Wednesday after a meeting with European Commission chief Jean-Claude Juncker.
The two would work for zero tariffs, zero non-tariff barriers, and zero subsidies on non-auto goods, he said, according to the BBC.
They also agreed to increase trade in services and agriculture, including greater U.S. soy bean exports to the EU.
The agreements come amid heightened tensions between the U.S. and EU.
The two leaders defused what had threatened to become a trade war between the two blocs, fuelled by tariffs set by Mr Trump on European steel and aluminum exports, and threats to expand the tariffs to cars.
The relationship between the US and Europe had been further frayed by Mr Trump's apparent fondness for the Russian President Vladimir Putin and attacks on Nato and the EU.
Read alsoReuters: U.S. open to lifting sanctions off aluminum giant Rusal, says Mnuchin
Speaking from the Rose Garden at the White House, Mr Trump declared a "new phase in the relationship" between the two trading blocs, calling it a "very big day for free and fair trade".
The EU would increase purchases of liquefied natural gas (LNG) from the United States, President Trump said, making them a "massive buyer".
He added that there would be an increase on trade in services and agriculture. "The EU is going to start to buy a lot more soy beans - they are a tremendous market - buy a lot of soy beans from our farmers, primarily in the Midwest," Mr Trump said.
The pair also agreed to hold off imposing any further tariffs while negotiations take place, and to work towards reform of the World Trade Organisation.
Read alsoRussian hackers got into control rooms of U.S. utilities – media
Mr Juncker said striking a deal on zero tariffs on industrial goods was his "main intention". "I had one intention today, to make a deal, and we made a deal. We have a number of areas on which to work together," he said.
No announcement was made on auto tariffs, and it was not clear whether any progress had been made on resolving the issue. Mr Trump had threatened to impose 25% tariffs on European auto imports.
Mr Juncker said he and the president had agreed to reassess national security barriers in "due time".