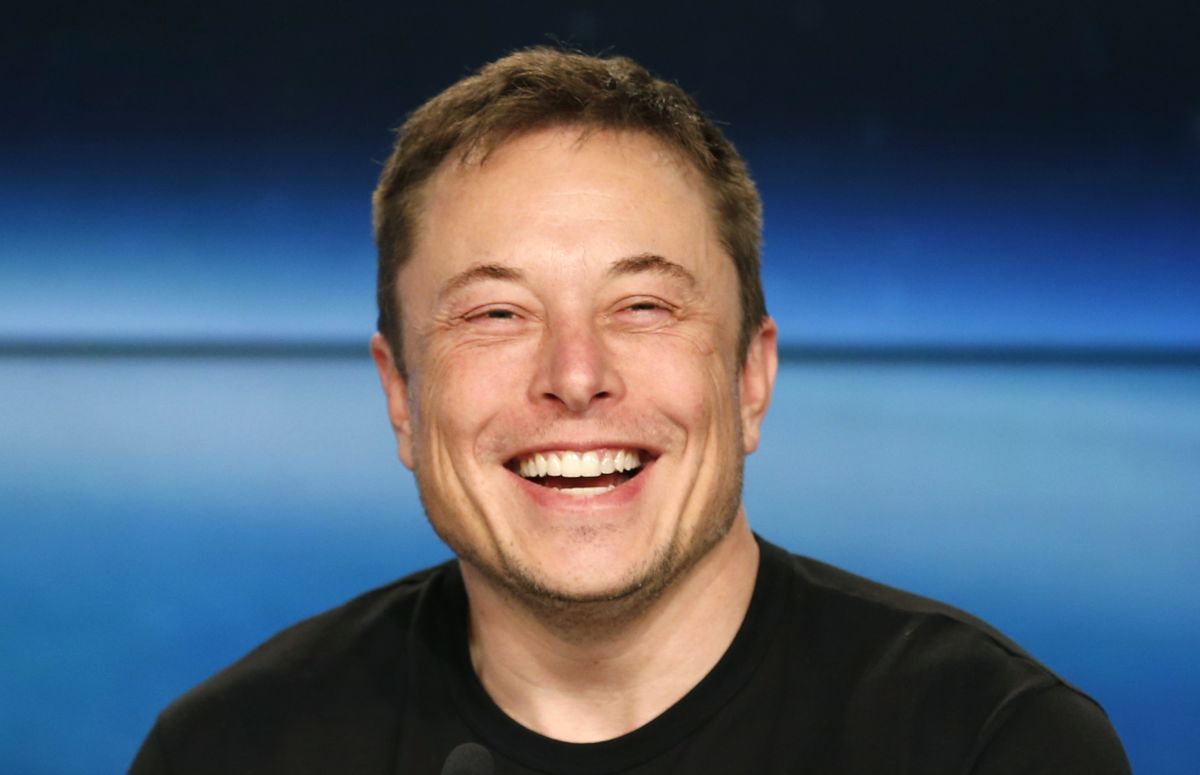 REUTERS
Elon Musk has launched a campaign to take Tesla private on a day that included several provocative tweets, a suspension (and resumption) of trading in the company's shares, reports of a significant Saudi investment, a surge in stock price, and an evocative, Musk-tinged appeal to the Tesla faithful: "The future is very bright and we'll keep fighting to achieve our mission."
The ride started with Tesla's stock rising more than 7% after Musk tweeted he was "considering taking Tesla private" and had funding in place to do so at a price of $420 per share. Shortly afterwards, Tesla published a blogpost written by Musk entitled 'Taking Tesla private' that had been sent to all employees, according to the Guardian.
Am considering taking Tesla private at $420. Funding secured.

— Elon Musk (@elonmusk) August 7, 2018
The tweet appeared to be triggered by a report in the Financial Times that Saudi Arabia has built up a stake in Tesla worth up to $2.9 billion.
At $420 a share, Tesla would have an enterprise value of about $82bn including debt, well above its stock market value, which reached $63.8 billion on Tuesday. Shares closed up 11% at $378. To take Tesla private, Musk would have to pull off the largest leveraged buyout in history, surpassing Texas electric utility TXU's in 2007. Analysts say Tesla doesn't fit the typical profile of a company that can raise tens of billions of dollars of debt to fund such a deal.
Read alsoHypeUA head elaborates on test site construction costs for Hyperloop-type facility in Ukraine
In a follow up tweet, Musk wrote: "I don't have a controlling vote now and wouldn't expect any shareholder to have one if we go private. I won't be selling in either scenario."
In the letter sent out to Tesla employees, Musk did not say that Tesla had secured funding. He wrote instead that "a final decision has not yet been made, but the reason for doing this is all about creating the environment for Tesla to operate best".
Read alsoUkrainian Embassy in U.S. recalls Antonov's assistance to SpaceX ahead of Falcon Heavy launch
Musk described the "wild swings" in Tesla's stock price as a "major distraction" and said the quarterly earnings cycle puts "enormous pressure on Tesla to make decisions that may be right for a given quarter, but not necessarily right for the long-term".
Saudi Arabia's public investment fund (PIF), which invests its vast oil wealth, has quietly built up a stake of between 3% and 5% in the company, according to the FT. The investment would not have emerged until now because stakes of less than 5% do not need to be disclosed to the stock market.