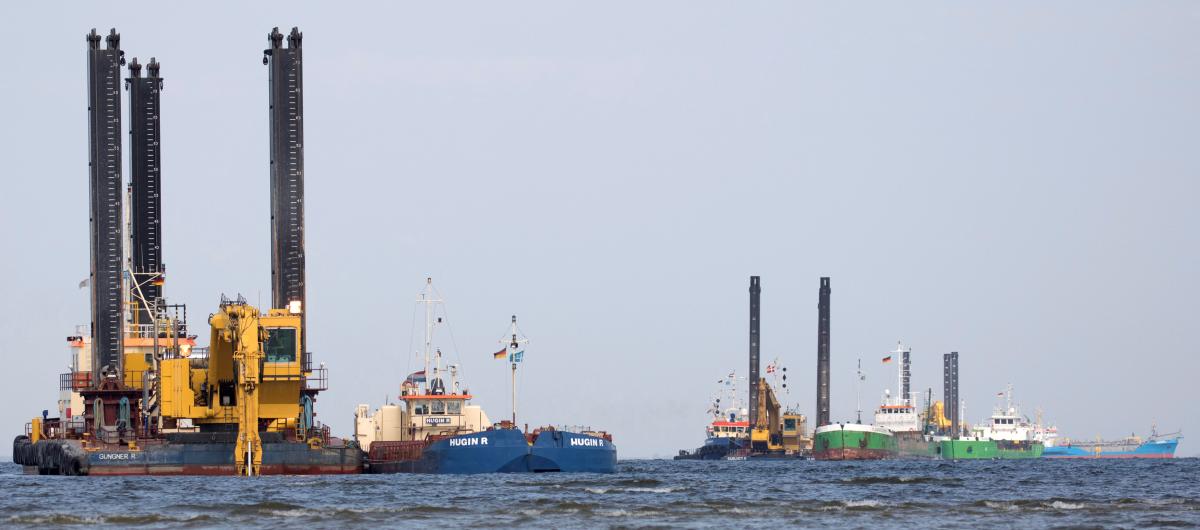 REUTERS
Nord Stream 2 AG has handed in an application and Environmental Impact Assessment (EIA) report to the Danish Energy Agency for a route passing through the Danish exclusive economic zone (EEZ) to the north-west of Bornholm.
This is an alternative route that does not pass through Danish territorial waters, according to the official website of Nord Stream 2.
It is reported this application will not substitute the current application which was filed in April 2017. Nord Stream 2 maintains that the first application provides the optimal route for the pipelines in Danish waters and will remain the preferred route.
As UNIAN reported earlier, Ukrainian President Petro Poroshenko asked Ukraine's European partners to abandon the Nord Stream-2 project, calling it the Kremlin's "Trojan horse" against European energy and geopolitical security.