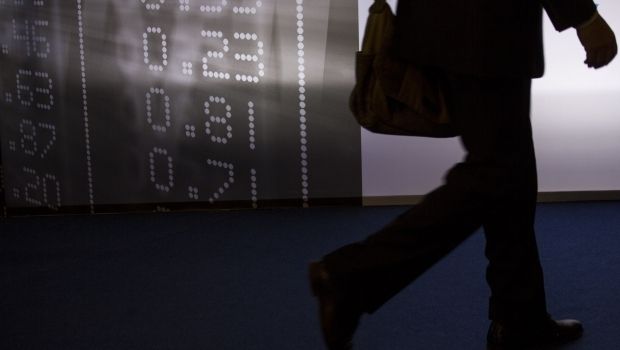 REUTERS
Securities of Sberbank, VTB, oil and gas companies in Russia were affected by downward market trend.
The MICEX index fell by 7.9%, to 1324.92 points, while the RTS declined by 11.2% to 650.03 points.
Sberbank shares were down, with depositary receipts declining by 17.58%, and ordinary shares falling in value by 13.39%. VTB's GDRs dropped in price by 5.82%, and its ordinary shares by 2.22%. 
Shares of Russian oil and gas companies are also dropping. Gazprom's GDRs fell by 18.51%, and its shares by 10.02%; Rosneft's GDRs lost 11.87% of their value, and ordinary shares fell by 8.19%.
RusHydro's depositary receipts lost 9.80% of their value, while the company's shares were 8.01% down.