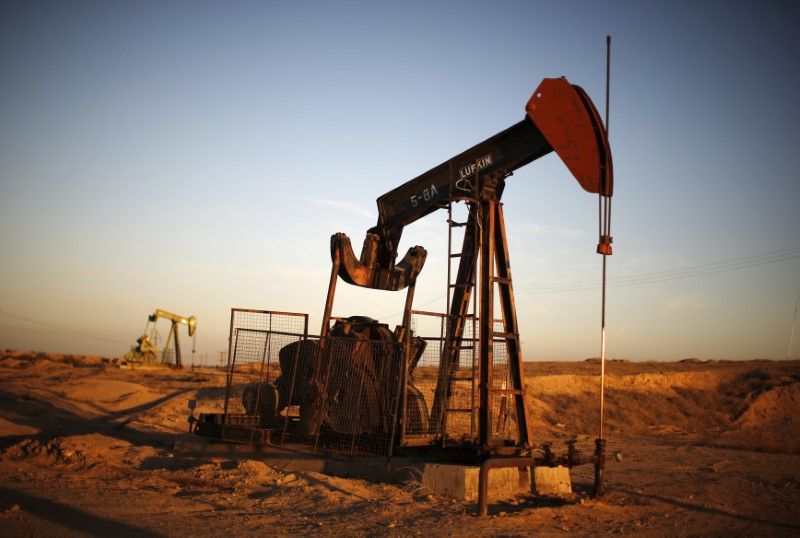 REUTERS
Oil prices on Thursday recouped some of the previous day's losses after Beijing said it would send a delegation to Washington to try to resolve trade disputes between the United States and China that have roiled global markets.
Brent crude oil futures LCOc1 were at $71.03 per barrel at 0455 GMT, up 27 cents, or 0.4 percent, from their last close, Reuters said.
U.S. West Texas Intermediate (WTI) crude futures CLc1 were up 5 cents at $65.06 a barrel, held back somewhat by rising U.S. crude production and storage levels.
Read alsoReuters: Oil dips on rising U.S. crude inventories, darkening economic outlook
Both benchmarks lost more than 2 percent during the previous day's trading.
Traders said Thursday's markets were pushed up by news that a Chinese delegation led by Vice Minister of Commerce Wang Shouwen will hold talks with U.S. representatives led by Under Secretary of Treasury for International Affairs David Malpass later in August.
China and the United States have implemented several rounds of tit-for-tat tariffs on each others' goods and threatened further tariffs on exports worth hundreds of billions of dollars.
Sentiment in oil markets was also cautious due to the rise in U.S. crude production and storage levels as well as weakness in emerging market economies, especially in Asia, that could limit demand growth.
Output of U.S. crude C-STK-T-EIA rose by 100,000 barrels per day (bpd) in the week ending August 10, to 10.9 million bpd, according to the U.S. Energy Information Administration (EIA) weekly production and storage report.
At the same time, U.S. crude inventory levels C-OUT-T-EIA climbed by 6.8 million barrels, to 414.19 million barrels, the EIA said.
"This build certainly hasn't helped market sentiment," Dutch bank ING said after the release of the EIA report.
While supply rose in the United States, Asia's markets were showing signs of economic slowdown due to trade disputes with the United States and currency weakness, dragging on oil market sentiment.