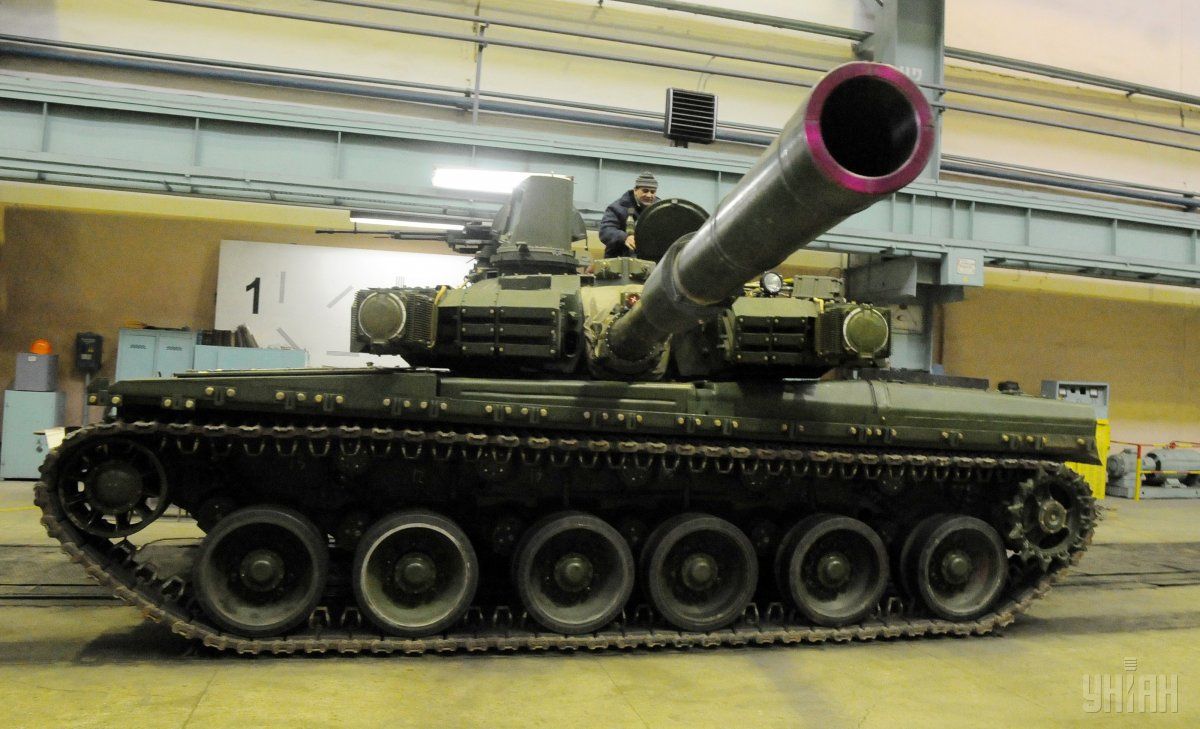 A Malyshev-manufactured tank / Photo from UNIAN
Ukrainian President Petro Poroshenko has announced that the country's defense industry has virtually gotten rid of dependence on the supply of components from Russia.
"The defense industry's efforts are now focused on the production of high-tech modern weapons, which fully meet world standards, and on the modernization of the existing types of armament," he said while opening an exhibition of modern military hardware in downtown Kyiv on August 23, the presidential press service said.
According to him, "the things that earlier took decades, now take a month for the defense industry of Ukraine." "It takes place on the basis of the import substitution strategy, in which we practically got rid of the dependence on the supply of components from Russia. Just imagine that in 2013 this dependence was from 40 to 70%," he said.
He recalled that in 2014, he set a task to organize a three-shift work of the enterprises of the defense industrial complex in order to fully provide the Armed Forces of Ukraine and other security units with the necessary force component.
Read alsoFirst photos posted of Ukraine's brand new Bohdana self-propelled gun
In his words, over the five years, the Armed Forces of Ukraine got eight types of combat armored vehicles, two types of anti-tank missile systems, seven types of upgraded aircraft and helicopters.
"By the end of this year it is planned to complete a project for the creation and modernization of more than 20 samples of weapons and military equipment. Among them is a mobile automated command post for the provision of anti-aircraft missile divisions, a complex of artillery control vehicles. The accuracy and efficiency of artillery operations will be greatly enhanced," the president said.
Also, new samples manufactured according to the NATO standards will be demonstrated at the parade on the Independence Day of Ukraine on August 24. Among them are: the "Yatagan" T-84-120 main battle tank, the "Sapsan" operative-tactical missile complex, the "Vilkha" and "Verba" missile systems, and the "Bohdana" self-propelled howitzer.
"By the way, the 'Yatagan' is the most adapted to the military-technical standards of NATO. We are aware that Ukraine's accession to the Alliance will become real only when we achieve the high compatibility of our weapons. We are already moving this way. That is why our armored vehicles are equipped with modern sighting units, fire control systems and secured digital communications. Today, all this corresponds to the highest world standards of security and defense," Poroshenko said.