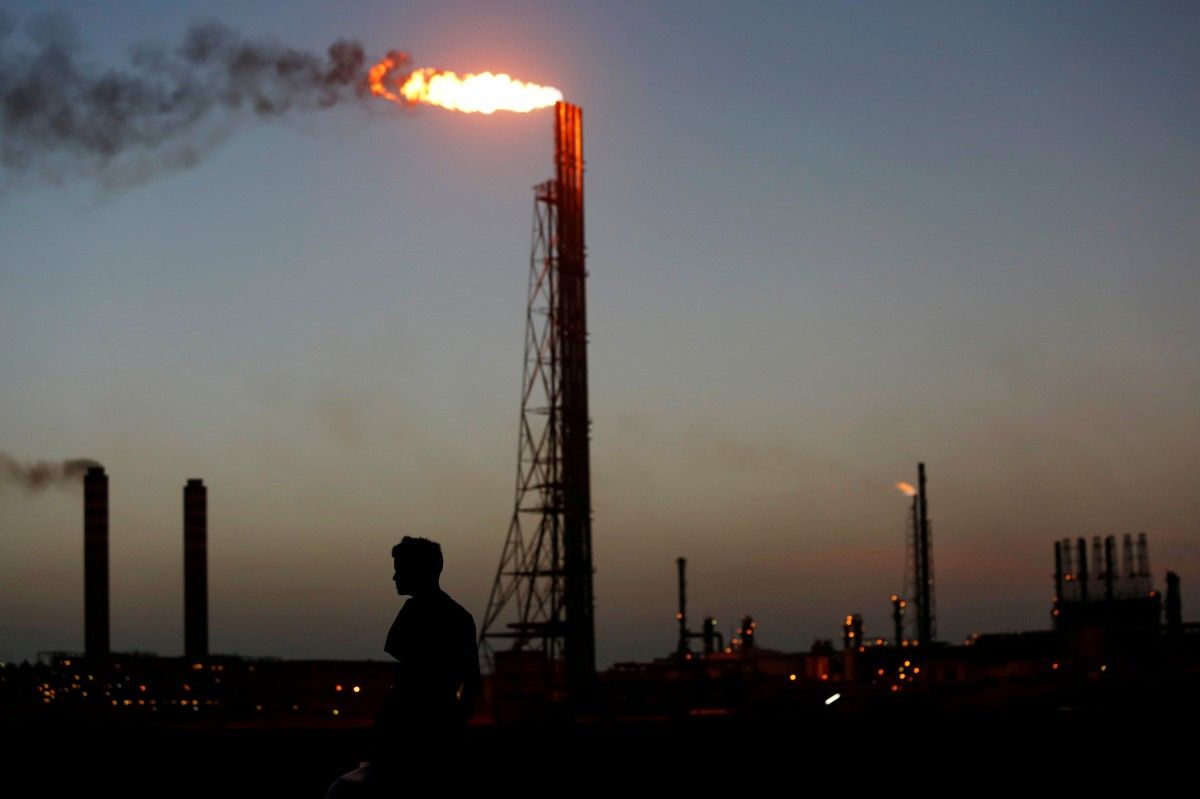 REUTERS
Oil markets held steady on Friday, supported by looming U.S. sanctions against Iran's oil exports and falling Venezuelan output, but held back by concerns the trade war between the United States and China could intensify.
International Brent crude oil futures LCOc1 were at $77.77 per barrel at 0505 GMT, unchanged from their last close, Reuters said.
U.S. West Texas Intermediate (WTI) crude futures CLc1 were up 7 cents at $70.32 a barrel.
With Venezuelan supply falling sharply and concerns around U.S. sanctions against Iran that will target its oil exports from November, crude markets in August are on track to post a more than 4.5 percent rise for Brent and an over 2 percent increase for WTI.
Read alsoReuters: Oil prices edge up on decline in U.S. fuel inventories, looming Iran sanctions
"The November deadline to comply with the U.S. demands for an Iran oil embargo is moving closer, and in anticipation, buyers seemingly have begun reducing their purchases," said Norbert Ruecker, head of commodity research at Swiss bank Julius Baer.
"Meanwhile, the situation in Venezuela remains equally concerning," he added.
In a sign of a tightening market, the amount of unsold crude stored in the Atlantic basin has dwindled from around 30 cargoes to just a handful in recent weeks, trade data showed.
Despite this, analysts cautioned that the trade disputes between the United States and other major economies, especially China and the European Union, could start to drag on economic growth and, by extension, fuel demand.