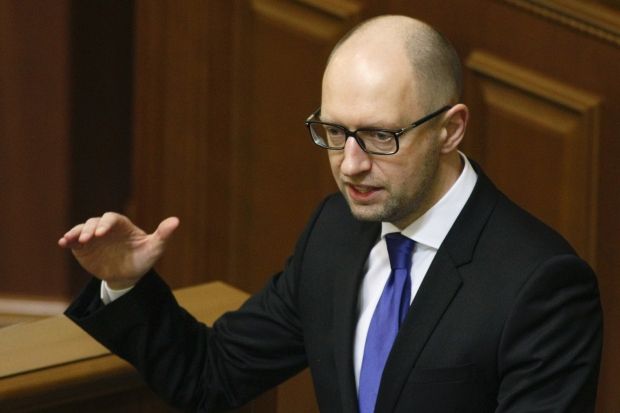 REUTERS
Yatseniuk announced the forecast when speaking at parliament on Tuesday.
Finance Minister Natalia Jaresko, also addressing parliament, said that all of the projected indicators in the draft budget have been based on consensus forecasts by investment banks and the Ministry of Economic Development and Trade of Ukraine.
"We have not received the forecast of the National Bank of Ukraine," Jaresko said. 
Earlier, Yatseniuk noted that although the cabinet has used the current hryvnia exchange rate as the basis for the draft state budget of Ukraine for 2015, adjustments to projected figures are made on a continual basis.
The Ukrainian government has submitted for consideration by parliament a draft budget for 2015 with revenues projected at UAH 475.240 billion, expenses at UAH 527.194, and budget deficit limit of UAH 63.670 billion.