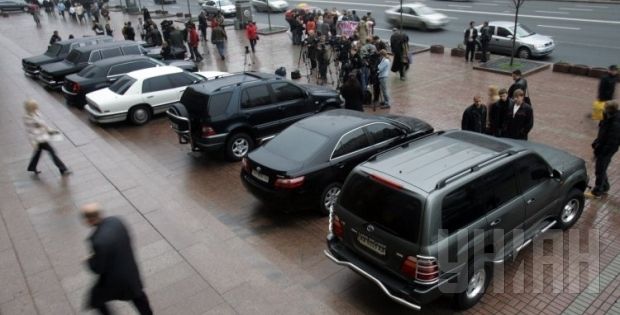 UNIAN
According to the bill, additional fees of 5% and 10% are proposed to be introduced on all imported goods, apart from essential ones. In particular, the expected additional import fee for vehicles could amount to 5%.
"Such a decision will have an extremely negative impact on the development of the Ukrainian car market and can lead to its total collapse," the head of the All-Ukrainian Association of Automobile Importers and Dealers Oleh Nazarenko told an UNIAN correspondent.
"This decision will completely kill the car market. As of today, about 100,000 cars have been officially imported, and if the level of the volume of imports next year is the same, 20,000 cars will be imported officially, and the remaining 80,000 thousand cars will be brought under various schemes for tax evasion," Nazarenko said.
As UNIAN reported earlier, on April 14, the government established a special duty rate on imported cars with engine cylinder capacities from 1,000 to 1,500 cubic centimeters at 4.31%, and with the engine cylinder capacity from 1,500 to 2,200 cubic centimeters at 8.63%.
In March 2013 the government adopted protective measures in the form of a special duty on imported cars with engine capacities from 1 to 1.5 liters at 6.46%, and from 1.5 to 2.2 liters at 12.95%.
As of today, the import duty on cars in Ukraine is 10%.