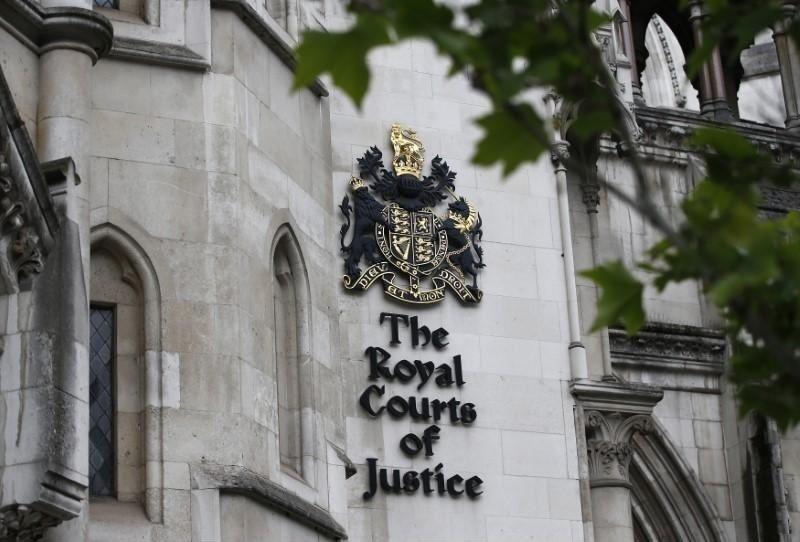 REUTERS
While the war in Ukraine's east continues to rage four years on, the battle between Russia and Ukraine is returning to the calm and order of a London courtroom.
There, British judges, unwilling to play diplomat, are this week set to rule on an appeal by Ukraine that it must repay part of a $3 billion bond in default. The Court of Appeal will rule on the case after Russia won an early verdict last spring in a lower court, Bloomberg said.
The dispute "has multiple venues, and courtrooms are one of them," said Orysia Lutsevych, a research fellow at the Chatham House thinktank in London.
The earlier loss was a setback for Ukraine, which has argued that the bond, sold on the eve of a revolution in Kyiv in 2014, was part of unlawful political, economic and military aggression from Moscow. Lawyers for Russia have argued that English courts should hear the case as a straight-forward default, without taking politics into consideration.
Ukraine has been chronically short of cash since the conflict began in 2014. The nation needed an international bailout following the annexation of the Crimean region and Russian-backed revolt in the east. Ukraine has more than $1.1 billion in obligations due by the end of the year.
Read alsoRussia might sell "Yanukovych debt" to another country
Russia refused to take part in a $15 billion debt restructuring that Ukraine reached with foreign bondholders including Franklin Templeton in 2015. It filed the London lawsuit to force Ukraine to repay the defaulted $3 billion bond, plus nearly $700,000 in interest for every additional day of default.
A High Court judge threw out all of Ukraine's argument in March 2017, saying he needed to distinguish between the law and the "deeply troubling" political background. Judge William Blair ruled the case shouldn't go to full trial, saying the court couldn't adjudicate on a matter of international law.
Ukraine has sought to keep transfers from its $17.5 billion rescue loan coming and is currently hosting a visit from International Monetary Fund officials. A court defeat for Ukraine requiring repayment would give opponents of President Petro Poroshenko "an extra argument" against him, ahead of elections next year, Chatham House's Lutsevych said.
The case is: The Law Debenture Trust Corporation Plc v. Ukraine, High Court of Justice, Queen's Bench Division, Commercial Court: FL-2016-000002.