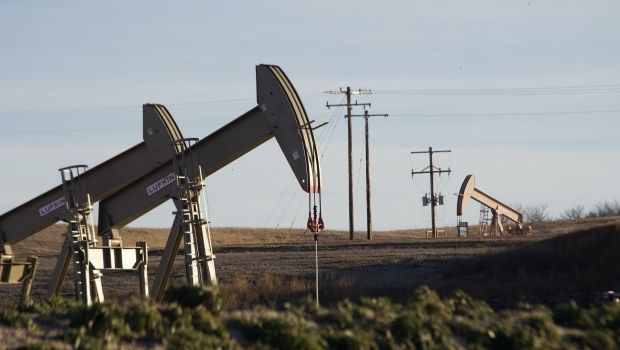 REUTERS
With the oil price at $60 per barrel, the Russian economy is projected to shrink by a little more than 5%. A price drop to $40 will aggravate the recession. The data turned out to be worse than the recent forecast of the ex-Finance Minister Alexey Kudrin, who has reckoned that if oil prices are at $60 next year, the GDP will fall by 4% "or more."
A similar viewpoint was earlier expressed by Russia's central bank. According to the latest forecast by Moody's experts, the Russian economy would shrink by 5.5% in 2015, with JP Morgan projecting a decline of 3.3%, and HSBC a drop of 3%.
Previously, an updated forecast for the next year prepared by the Economic Development Ministry in early December caused a flurry of criticism from the Ministry of Finance, the cabinet office and the Kremlin. Many officials believed it was too pessimistic (especially on the eve of the presidential address to the Federal Assembly), since it forecast a 0.8% decline in GDP and an average annual price of oil at $80 a barrel.
With the oil price at $40-60 per barrel, recession is inevitable, according to the Deputy Head of the Institute "Development Center" of HSE Valeriy Mironov.
"The fall in GDP can amount to 4-5% with the oil price at $60, and even 9% if the price for oil plunges to $40, which will even exceed the fall in 2009," he said.
The Finance Ministry projects the dollar exchange rate in 2015 under the scenario of "oil price at $60 per barrel" to be not higher than the current level of RUR 54 per dollar, and RUB 49 to the dollar at an oil price of $80 per barrel, based on the forecast of Economic Development Ministry.
According to the Ministry of Finance, the price for oil may hit the level of $40 per barrel as early as January next year.
Such a scenario is not ruled out. Just recently, Saudi Oil Minister Ali al-Naimi stated in his interview with the Middle East Economic Survey that the oil cartel (OPEC) would not reduce oil production, even if the price of oil fell to $20. According to him, the Gulf monarchies can withstand falling prices for oil for a long period, because they have the lowest cost of production.
The Economic Development Ministry is working out the same scenario for Russian economy (envisaging price oil price drop to $60 and $40 per barrel). Their estimates will unlikely differ much from those prepared by other government agencies.