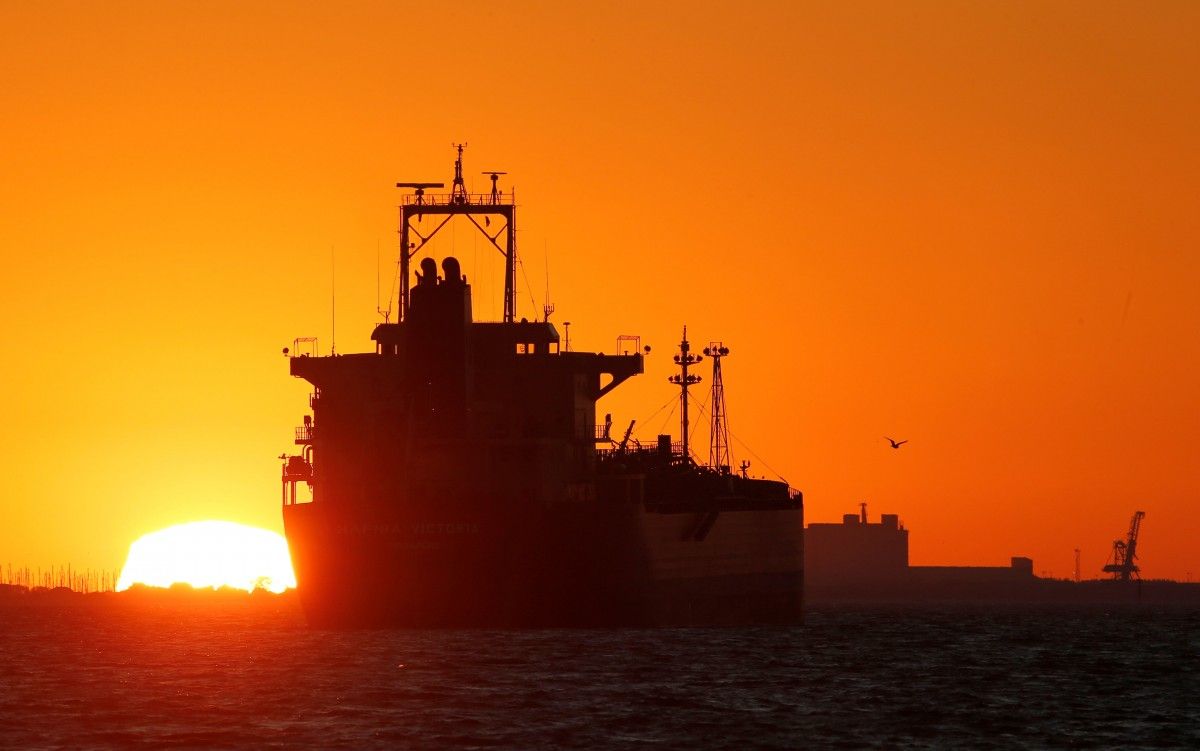 REUTERS
Oil markets fell on Tuesday as the latest escalation in the Sino-U.S. trade war clouded the outlook for crude demand from the two countries, which are the world's top two oil consumers.
Brent crude LCOc1 futures dropped 44 cents, or 0.6 percent, to $77.61 per barrel by 0424 GMT, Reuters said.
U.S. West Texas Intermediate (WTI) crude CLc1 was down 28 cents, or 0.4 percent, to $68.62 per barrel.
U.S. President Donald Trump on Monday said he would impose 10 percent tariffs on about $200 billion worth of Chinese imports.
"The growing trade dispute has hurt trading sentiment. The impact on economic growth is slowly dripping in, which again hurts oil prices," Wang Xiao, head of crude research at Guotai Junan Futures, said on Tuesday.
Read alsoUkraine boosts crude oil, gas condensate output in seven months
Refineries in the United States consumed about 17.7 million barrels per day (bpd) of crude oil last week while China's refiners used about 11.8 million bpd in August, according to government data from the countries, the most among the world's countries.
The tariffs are likely to limit economic activity in both the China and the United States and that should lower oil demand growth as less fuel is consumed to move goods for trade.
The countries are the world's two largest economies.
However, potential supply cuts caused by U.S. sanctions on Iran, the third-largest producer among the members of the Organization of the Petroleum Exporting Countries (OPEC), are providing some support for oil prices.
Sanctions affecting Iran's petroleum sector will come into force from November 4
Iranian crude oil export loadings have declined by 580,000 bpd in the past three months, Bank of America Merrill Lynch analysts said in a note to clients.
Meanwhile, oil output from seven major U.S. shale formations is expected to rise by 79,000 bpd to 7.6 million bpd in October, the U.S. Energy Information Administration said on Monday.