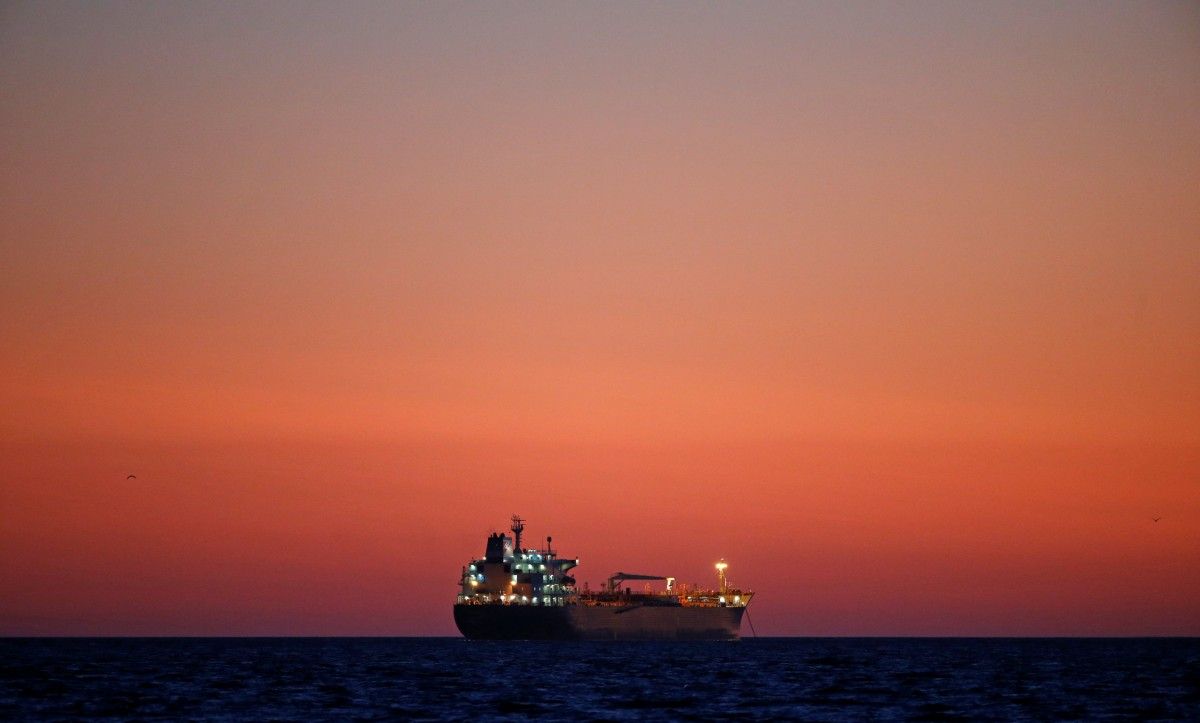 REUTERS
Oil prices were steady on Wednesday as concerns that producers will not be able to respond to a shortfall in supply once U.S. sanctions on Iran are enacted outweighed a gain in stockpiles in the United States, the world's biggest oil user.
Brent crude futures LCOc1 were down 9 cents at $78.92 per barrel 03:34 GMT, after rising 1.3 percent in the previous session, as reported by Reuters.
U.S. West Texas Intermediate (WTI) crude futures CLc1 were down 4 cents, or 0.1 percent, at $69.81 a barrel after climbing 1.4 percent in the previous session.
Prices rose on Tuesday amid media reports that Saudi Arabia, the world's largest oil exporter, was comfortable with prices climbing above $80 a barrel.
Reuters reported on September 5 that Saudi Arabia wants oil to stay between $70 and $80 a barrel to keep a balance between maximizing revenue and keeping a lid on prices until U.S. congressional elections.
Read alsoReuters: Oil prices drop as escalating U.S.-China trade war clouds demand outlook
The Organization of the Petroleum Exporting Countries (OPEC) and non-OPEC producers, including the world's biggest producer Russia, are meeting on September 23 in Algiers, Algeria, to discuss how they can allocate supply increases within their quota framework to offset the loss of Iranian oil supply.
U.S. sanctions affecting Iran's petroleum sector will come into force from November 4 though many buyers have already cut their purchases, raising questions about how the market will make up the lost supply.
Traders took the Saudi comments "as a sign that they (Saudi Arabia) won't be aggressively responding to the rise in prices with supply increases of its own," said ANZ bank in a note on Wednesday. "It may also suggest they don't have the ability to make up for the losses that are already stemming from impending U.S. sanctions on Iran."
OPEC and non-OPEC producers Russia started withholding oil supplies in 2017 to end a global glut and prop up prices.
The producer group said in June that it would agree to some supply increases starting in July, though the specific targets were not announced at the time.
There are signs, however, that Saudi Arabian exports did not increase in July. The country's oil exports fell to 7.12 million barrels per day (bpd) last month from 7.24 million bpd, according to figures from the Joint Organizations Data Imitative.
The supply concerns outweighed an increase in oil inventories in the United States reported late on Tuesday.
U.S. crude inventories rose by 1.2 million barrels to 397.1 million in the week to Sept. 14, according to the American Petroleum Institute (API).
Stockpile of distillate fuels, which include diesel and heating oil, rose by 1.5 million barrels, the API data showed,
Official inventory data from the U.S. Energy Information Administration will be released later on Wednesday.
"Traders are ignoring today's API data given while focusing on news from the Middle East," Stephen Innes, head of Trading for APAC at OANDA wrote in a note. "Overnight chatter suggests that the Saudis are more than happy with a Brent price above $80 or that OPEC, more generally, is not considering raising output."