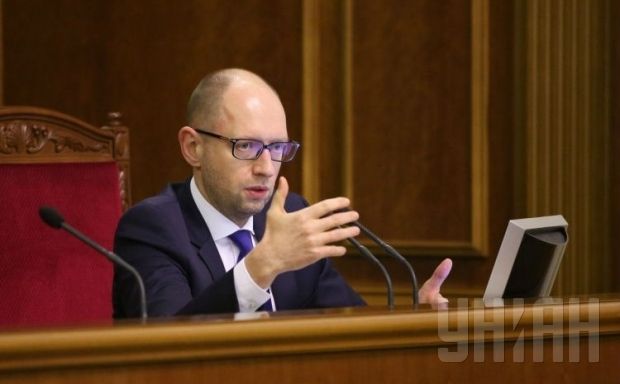 UNIAN
This was stated by Ukrainian Prime Minister Arseniy Yatseniuk when he was presenting the state budget for 2015 in parliament.
"This year we subsided Naftogaz Ukrainy with UAH 110 billion. In 2015, we expect there will be a three-fold reduction in subsidies to Naftogaz, to UAH 32 billion," Yatseniuk said.
According to him, such a reduction is possible only if gas tariffs for the public in 2015 are increased, while maintaining direct targeted subsidies to vulnerable segments of the population, whose number could reach 20 million citizens.
As previously reported by UNIAN, in spring 2014, the Cabinet of Ministers of Ukraine approved the final schedule of tariff increases for natural gas for the population until 2017, pegging it to annual consumption.
In particular, the following schedule of gas prices increase is envisaged: from May 1, 2015 - by 40%, from May 1, 2016 – by 20%; and from May 1, 2017 - by 20%.
Since May 1, 2014, the National Electricity Regulatory Commission of Ukraine has raised the minimum tariff for natural gas for population by 51.1% - from UAH 720.54 per thousand cubic meters to UAH 1,089 per thousand cubic meters .