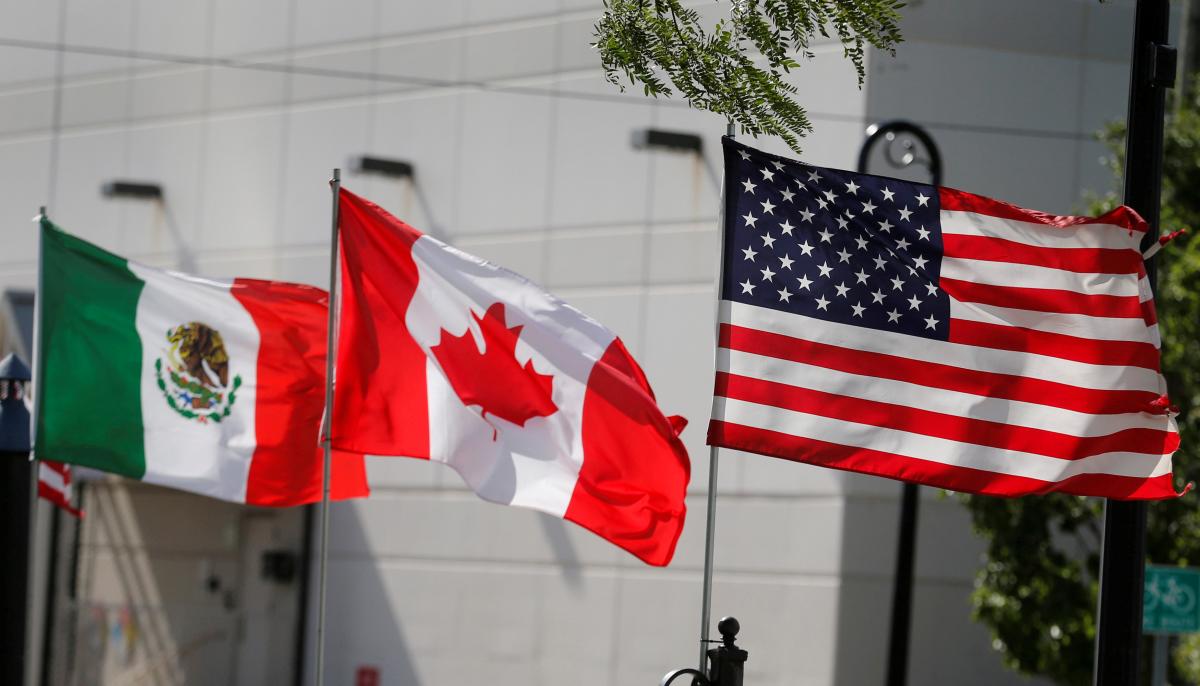 REUTERS
Canada and the U.S. have announced a tentative new trilateral trade deal with Mexico that includes some key concessions on issues of import to both countries – and also a reworked name: the United States, Mexico and Canada Agreement (USMCA).
"USMCA will give our workers, farmers, ranchers, and businesses a high-standard trade agreement that will result in freer markets, fairer trade and robust economic growth in our region," Foreign Affairs Minister Chrystia Freeland and U.S. Trade Representative Robert Lighthizer said in a joint statement released late Sunday, CBC News reports.
Read alsoCanada's Foreign Minister postpones visit to Ukraine over urgent talks in U.S.
"It will strengthen the middle class, and create good, well-paying jobs and new opportunities for the nearly half billion people who call North America home," the statement said. "We look forward to further deepening our close economic ties when this new agreement enters into force."
After 14 months of intensive and often fractious negotiations between the two countries, Prime Minister Justin Trudeau convened a late-night meeting of cabinet to brief ministers because a deal had been reached only hours before a U.S.-imposed midnight deadline.
Leaving the meeting about an hour and 15 minutes after it began, Trudeau said only that it was "a good day for Canada" and that he'd have more to say to reporters on Monday.
In a background briefing with reporters, a senior Trump administration official heralded the USMCA as a win for all three countries.
"This is a big win for the U.S., Mexico and for Canada and it fulfils one of the president's most important campaign promises," a senior Trump administration official said. "We think this is a fantastic agreement. It's a great win for the president and a validation of his strategy in the area of international trade."