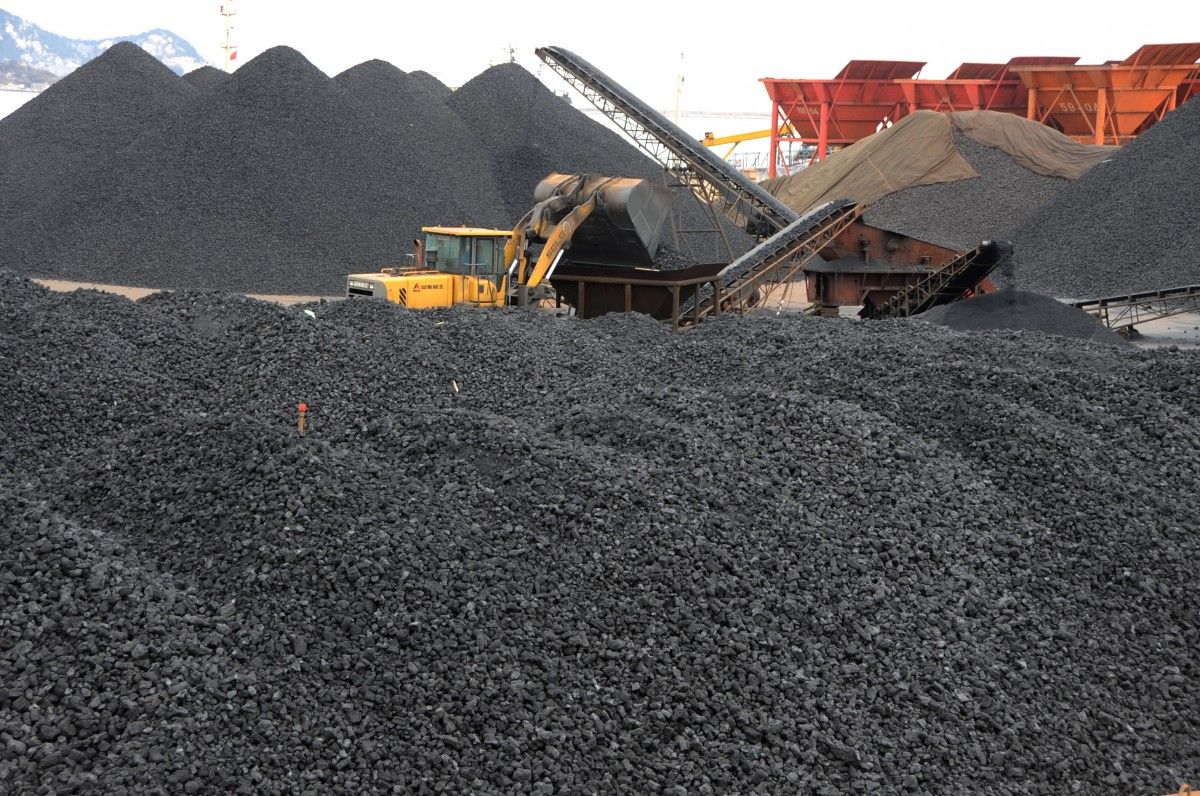 REUTERS
Coal's push to $100 a ton in Europe may benefit the greenest energy providers more than it does for miners.
Companies that provide alternatives ranging from renewable power plants to natural gas turbines are expecting a lift after the commodity reached a five-year high. Far from spurring a revival of the dirtiest fossil fuel, executives of energy companies that provide an alternative expect the move to accelerate a shift toward cleaner power sources, Bloomberg wrote.
Higher energy costs also put efficiency on the agenda of industry and policy makers, breathing life into technologies designed to squeeze more out of raw materials of all kinds.
Read alsoUkraine cuts coal output by 5% since year's start
"It's an opportunity,'' Paolo Bertuzzi, chief executive officer of Turboden SpA, a unit of Mitsubishi Heavy Industries Ltd., said at the Bloomberg NEF summit in London. "What's important is not just the price but also the trend. If prices are rising, people start to think more about what to do about energy costs.''
The surge in coal stems from record demand for energy in China, which has driven up the cost of power generation fuels of all kinds. That's drawn cargoes away from Europe and boosted electricity prices from Britain to Italy.
Those governments already were working to limit fossil fuel emissions to rein in climate change. As a result, many utilities have spent years re-positioning to draw supplies from wind and solar farms instead of coal plants.
Higher coal and power prices make renewables look like a better economic bet against fossil fuels, according to Ignacio Galan, CEO of Iberdrola SA, which was the first big promoters of wind power in Europe.
"Fossil fuel costs are increasing, and that's helping renewable energy,'' Galan said in an interview at the BNEF conference in London this week. "It signals that if you invest in fossil fuel sources, you will be penalized."
Policy makers are taking note of the higher prices too. In Ukraine, which gets a third of its electricity from coal, the government is seeking alternatives such as nuclear and natural gas as a fuel for industry. Much of its coal is imported, since Ukraine's mines were largely destroyed in its conflict with Russia.
"Making coal great again is actually being paid for by the Ukraine," said Dan Bilak, chief investment adviser to the nation's prime minister. "The price of coal is going to compel us to invest in other sectors."
By contrast, higher coal prices will discourage companies from building more plants that use the fuel, said Gonzalo Garcia, co-head of the global natural resources group in the investment banking division at Goldman Sachs Group Inc. "There's no new coal being built in western Europe, and probably not in the U.S. Renewables are clearly going to be the largest share of the electricity market.''
For now, higher coal prices don't mean a boom in mining for the biggest producers. Anglo American Plc and BHP Billiton Ltd. have said they won't spend money on new coal mines, Rio Tinto Plc has sold out of coal while Glencore Plc is philosophically opposed to building any new mines at all.