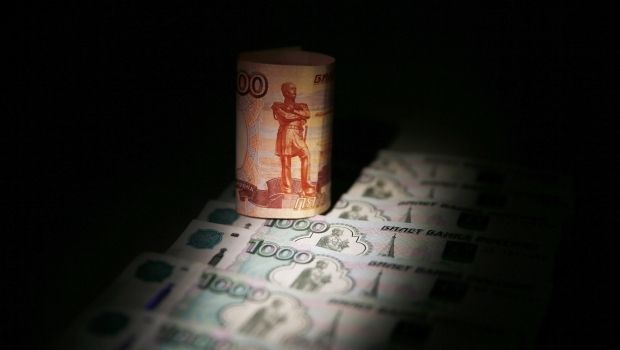 REUTERS
With the Brent crude oil price dropping to $55.50 per barrel, the dollar and euro exchange rates jumped by more than RUB 3 to RUB 59.35 to the dollar and RUB 71.95 to the euro at the beginning of the first trading session in 2015.
The ruble exchange rate has since recovered slightly, RIA Novosti said.
By 1021 Moscow time, the dollar exchange rate was up by RUB 2, to RUB 58.02 the dollar, while the euro was up by RUB 1.35 rubles, to RUB 70 to the euro, according to Moscow stock exchange data.