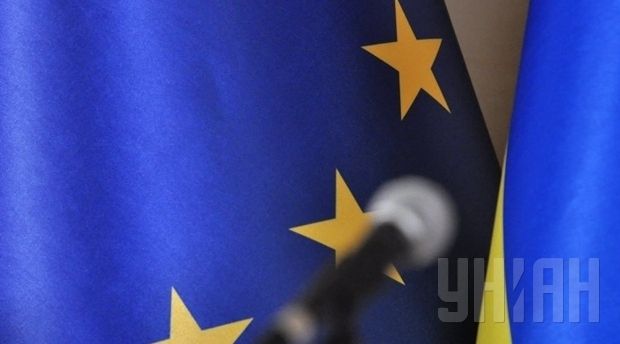 UNIAN
The consultations are being held in the form of a video-conference, the Mission of Ukraine to the EU told an UNIAN correspondent, with reference to Ukraine's representative to the European Union Konstantin Yeliseev.
It is expected that the discussions will be attended by representatives of the relevant Ukrainian ministries and agencies, in particular, the Ministry of Finance, Ministry of Economic Development and Trade, Ministry of Foreign Affairs, from the EU side - the Head of the EU Group of Support for Ukraine Peter Balazs and representatives of the trade bloc of the European Commission.
During the consultations, the Ukrainian side is to bring forward its arguments to justify the need for the Ukrainian government to introduce restrictive measures with regard to European imports to Ukraine, while discouraging countermeasures from the European side.
Whether Kyiv manages to convince Brussels will have an effect not only on the extension or cancellation of the EU autonomous trade preferences, but also on the prospects for the provision of a third package of macro-financial assistance (about EUR 2 billion). Overall, taking into account the possible cancellation of the autonomous trade preferences (EUR 500 million), the amount of both macro financial and development assistance from EU budget, some EUR 3 billion is at stake in the talks.
As UNIAN reported earlier, on December 28, the Verkhovna Rada adopted a law on measures to stabilize the balance of payments (No. 1562), which provides for the temporary introduction, for a period of 12 months, of additional import duties on 100 commodity groups (at a rate of 5-10%), which is expected to increase revenues to Ukrainian budget by $17.6 billion. During the discussion of the bill submitted by the government, Ukrainian Prime Minister Arseniy Yatseniuk said that import duties would be introduced only after relevant consultations with the EU.
The law has already stirred criticism within business circles and experts, who point out that by adopting such a law Ukraine will violate several commitments to the EU. In particular, this concerns Article 30 of the Association Agreement, the rules on granting autonomous trade preferences, and commitments made under the Memorandum of Understanding  on macro-financial assistance for Ukraine.
It is also necessary for Kyiv to gain the approval of the International Monetary Fund regarding the law.