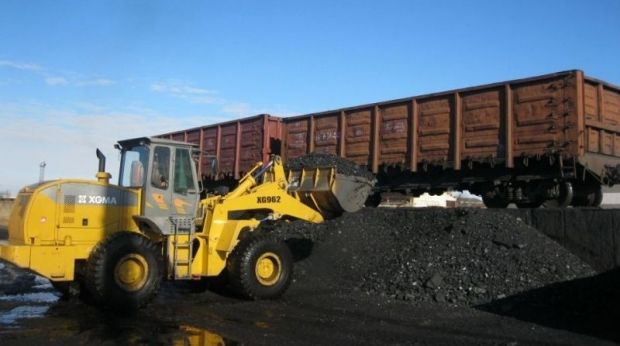 Photo from Ukrainian railways administration
According to the report, a fifth ship with coal from South Africa had already disembarked from the port, and the sixth is to arrive in Ukraine on January 10-11. Each ship is loaded with about 80,000 tonnes of fuel.
"Thus, Stell Month is performing its original obligations," the company said.
As UNIAN reported earlier, Ukraine has received about 330,000 tonnes of South African coal sent in four ships.
On December 5, the head of the state company Ukrinterenergo was arrested, accused of purchasing poor-quality coal in South Africa, according to the Prosecutor General's Office.
As the Prosecutor General's Office reported, as a result of repeated signing of additional specifications and amendments to this contract, the real cost of the coal increased from the initial $86 per metric tonne to $134. In addition, it was reported that the coal from South Africa was not suitable for burning in Ukrainian thermal power plants.
As UNIAN reported earlier, as a result of military actions in the east of the country that were started in April last year, Ukraine is experiencing a significant shortage of coal, primarily of energy coal, the production of which is concentrated in Donetsk and Luhansk regions, which are partially controlled by Russian-backed militants. The shortage of coal is affecting the work of power plants, which are being forced to reduce their production capacity.
Faced with these shortages, Ukraine decided to import coal from South Africa and Russia.