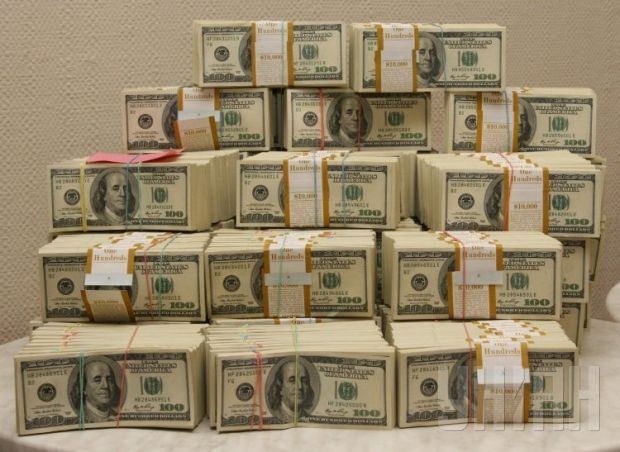 UNIAN
The country's foreign exchange reserves have hit the lowest level in nearly 11 years – they were last almost as low, at $7.634 billion dollars, in February 2004.
According to the NBU, since the beginning of the last year, reserves have declined by $12.883 billion, or by 63.1%.
As UNIAN reported earlier, as of December 1, 2014, the foreign exchange reserves of the NBU amounted to $9.966 billion, $10,450 billion, or 51.19% less than at the beginning of the year. In November reserves hit a 10-year low of $9.715 billion.
According to the NBU, reserves have shrunk because it has had to transfer funds to national oil and gas company Naftogaz Ukrainy so it can pay for natural gas imports. Reserves have also been spent on the repayment and servicing of state foreign currency debts, particularly to the International Monetary Fund.
On top of that, money was spent on interventions on the interbank foreign exchange market to support the hryvnia exchange rate.
In 2013 NBU reserves fell by 16.83%, or by $4,130 billion, to $20.416 billion.