Oil prices fall to $46.50 per barrel
Oil prices continue to decline, despite record-high volumes of oil imports by China, and analysts say a recent set of price forecasts for crude all point in same direction – down.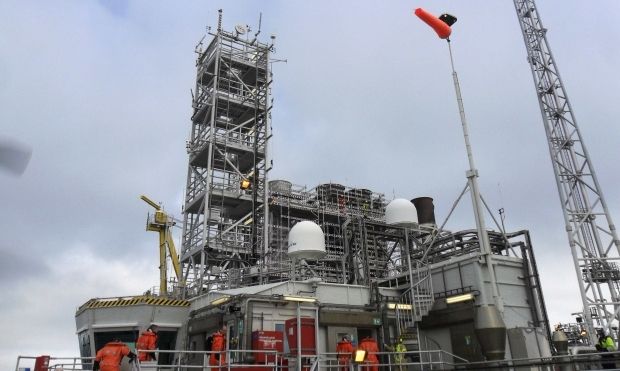 REUTERS
By 0850 Moscow time, Brent futures had fallen by $0.92 to $46.51 a barrel, while WTI futures were down by $0.72 to $45.35. Prices for both benchmarks have been falling seven weeks in a row, and are now at the lowest level since April 2009, Reuters reports.
"A series of pessimistic forecasts [for oil prices] made by analysts is putting pressure on prices," reads a statement from ANZ bank.
Analysts at the investment bank Goldman Sachs have lowered their mid-year price forecast for the international benchmark Brent crude oil in 2015 from $83.75 to $50.40 per barrel, and for U.S. benchmark WTI crude from $73.75 to $47.15. According to them, investments in shale oil will decline if the price for U.S. benchmark remains at $40 during the first half of the year.
Analysts of Dutch bank ABN Amro have lowered their mid-year price forecast for Brent crude oil in 2015 to $60 per barrel, and that for  WTI to $55 per barrel.
China's crude oil imports in December reached record volumes, exceeding seven million barrels per day for the first time.
If you see a spelling error on our site, select it and press Ctrl+Enter