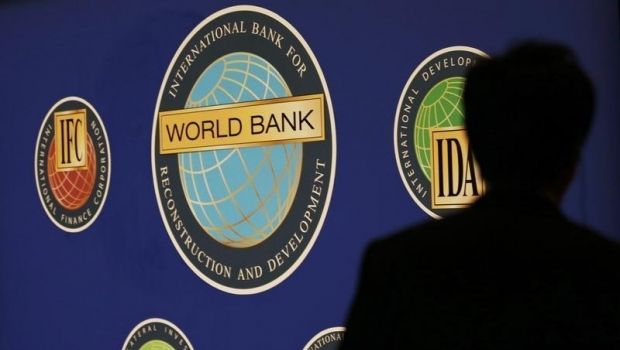 REUTERS
The fall in Ukraine's economy in 2014 totaled 8.2%, which corresponds to the estimates made in October, the bank said.
The bank said that the economic situation in Ukraine, which is mainly hobbled by geopolitical tensions and the Russian military aggression, continues exerting an adverse effect on the economic development of the entire region of eastern Europe and central Asia.
"Tensions between Russia and Ukraine and the use of economic sanctions combined with the stagnation of the eurozone and inflation expectations will remain as key risks for the region," the bank said in its study.
"Long-term growth in Ukraine is possible provided the structural changes, including development of the business environment and the strengthening of vulnerable banking systems supported by the World Bank and the International Monetary Fund."
At the same time, according to World Bank experts, the cumulative growth of the CIS countries due to the fall of Ukrainian economy in 2015 will slow to 1.5%, while growth in Eastern Europe is projected at about 2.6% on the backdrop of world economic growth forecast of 3%.
At the same time, the World Bank noted that in 2015 may be the last year of economic recession for Ukraine and in 2016 Ukrainian economy may start growing again. In particular, the World Bank predicts economic growth in Ukraine in 2016 will be at about 3.5% (the deficit of the balance of payments will amount to 2.9% of GDP), while in 2017 growth could be 3.8% (with a current account deficit of 2.7% of GDP), which corresponds with the Bank's estimates for Ukraine published in October last year.
"The Ukrainian economy is difficult to predict, but the basic scenario of the country's development suggests that the tensions will be overcome, and the country will begin to rebound in 2016 and 2017," the study says.
As UNIAN reported earlier, at the end of December 2014 the Verkhovna Rada of Ukraine adopted the budget developed by the government for 2015. It is calculated based on the forecast of an economic fall of 4.3%, with an inflation rate of 13%.