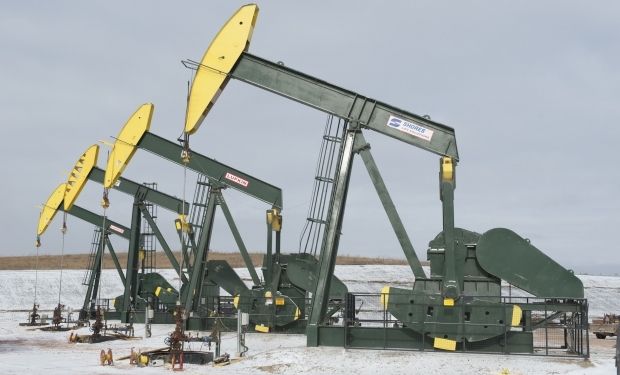 REUTERS
At 0837 Moscow time, Brent futures had declined by $0.61, to $48.08 a barrel, while WTI futures were down by $0.48, to $48.00.
On Wednesday Brent rebounded by 4.5%, the biggest increase since June 2012.
U.S. crude oil inventories rose by 5.4 million barrels, and amounted to 387.78 million barrels last week, according to the data of Energy Information Administration (EIA), against a projected increase of 400,000 barrels.
According to the estimates of ANZ bank, the price for Brent benchmark will, with 60% probability, be in the range of $40-60 per barrel in the first half of the year, while the probability of prices dropping to $35-45 is 35%, with a small chance that the price will rise to $60-80 per barrel.
"The fight by oil producers for market share is making oil prices tend to decrease," the bank said in a statement.