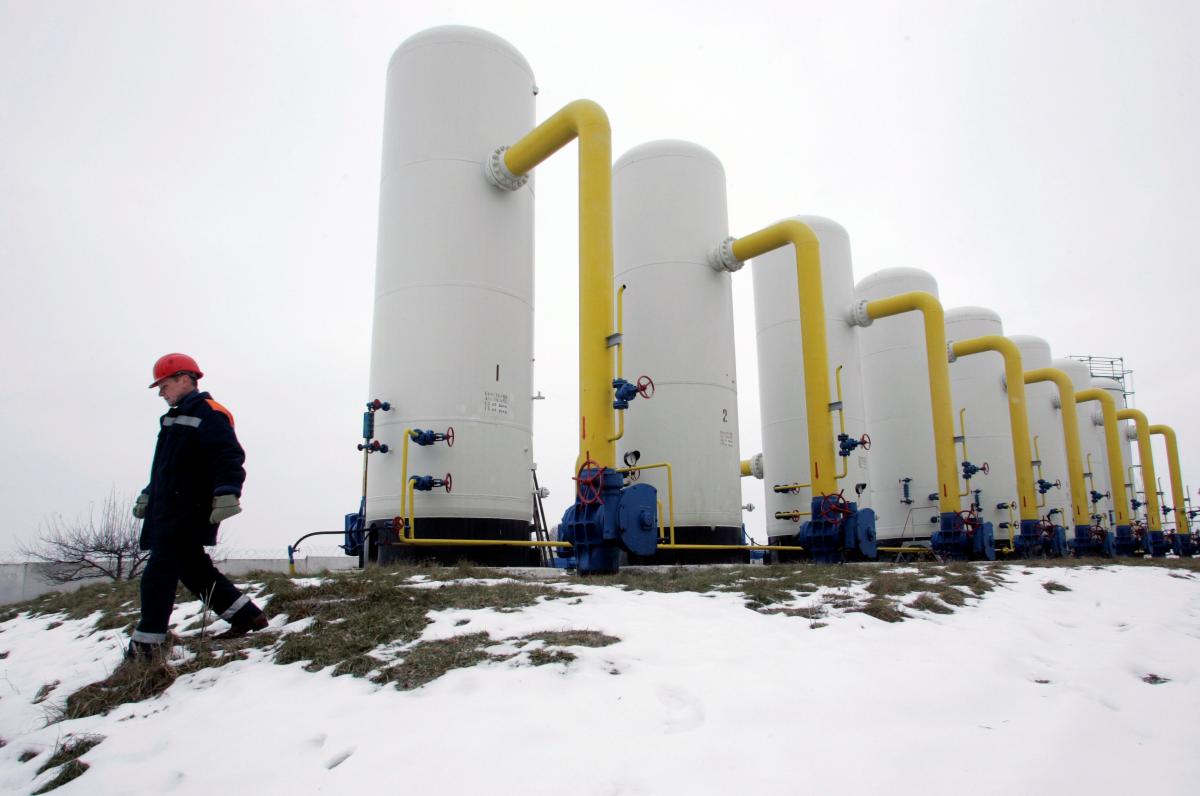 REUTERS
Ukraine is looking at different ways to use its vast gas transit network should Kyiv fail to agree a new transit deal with Russia's Gazprom once their existing contract expires at the end of 2019, a senior Ukrainian politician said Thursday.
Ukraine's deputy minister for foreign affairs, Olena Zerkal, speaking at a gas conference in Berlin, also warned that the planned 55 Bcm/year Nord Stream 2 pipeline represented an "existential" threat to Ukraine and to European unity, S&P Global Platts reported.
Zerkal said Kyiv's aim was to maintain Ukraine's gas transit network in its current state, but that if Russian gas transit were to cease, or be significantly reduced because of Nord Stream 2, it would need alternative uses.
"We'll have to think about making the network more commercially viable – such as through reverse flow. We need a Plan B, a Plan C and a resilience plan," she said.
Read alsoUkraine pays record high price for imported gas in Oct
Zerkal said Ukraine hoped Gazprom would agree to a new transit agreement from 2020, but that so far the Russian firm had shown "no appetite" to take part in talks brokered by the European Commission.
She warned that if Russia no longer needed to use the Ukrainian transit system – after the completion of Nord Stream 2 and the 31.5 Bcm/year TurkStream pipeline – it could even lead to a "full-scale invasion" of Ukraine by Russia.
"The existence of the gas transportation system is an insurance for us," she said, pointing to the fact that Gazprom has no option but to use the Ukrainian system to guarantee its European gas revenues at present.
If Nord Stream 2 is built, she said, it would represent a threat to Ukraine's security. "It is a matter of our existence," she said.
"Based on the experience we have with Russia and our relations with Gazprom, for Russia gas is not a commodity. It is a political tool they use to threaten partner countries," she said.
She also said the project "erodes European unity" given that a number of central and eastern European countries oppose the project.
Read alsoPolish envoy says in Kyiv, Warsaw interests not to allow implementation of Nord Stream 2
Paul Corcoran, CFO of the Nord Stream 2 operating company, said in response that Ukraine should make a commercial offer on transit to make its route more attractive to Gazprom.
"There will be some continuing transit through Ukraine, the question of how much that is varies," Corcoran said, pointing to estimates of future Ukrainian transit of Russian gas of 10-40 Bcm/year post-Nord Stream 2.
"I hope they can make a competitive offer to Gazprom for future transit," he said, adding: "The future of the Ukrainian system is not so bad."
Zerkal said Ukraine was proposing a 70% reduction in its transit tariffs to Gazprom.
On Nord Stream 2, Corcoran said more than 200km of the pipeline had been laid in German and Finnish waters, and that the project was on track to be completed by the end of 2019.
He said the pipeline rampup would likely be similar to that of Nord Stream 1, which started in 2011.
"Nord Stream 1 gradually ramped up to virtually full capacity last year. I would expect that in the future, Nord Stream 2 would have a similar profile, but in the end it's up to the shipper and up to the market," he said.