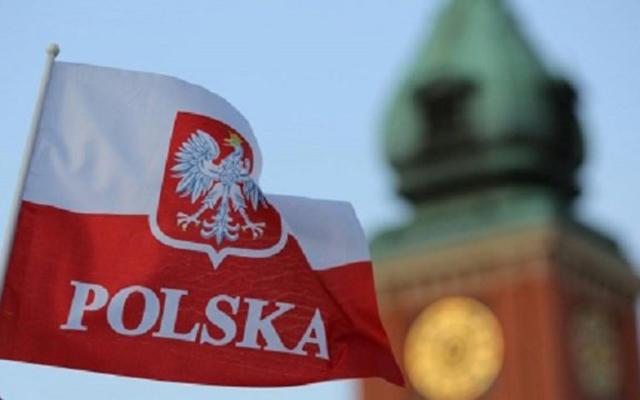 Zaxid.net
Poland's main gas company signed a long-term contract Thursday to receive deliveries of liquefied natural gas from the United States as part of a larger effort to reduce its energy dependence on Russia.
The state company PGNiG signed the 24-year deal with American supplier Cheniere during a ceremony in Warsaw attended by U.S. Energy Secretary Rick Perry and Polish President Andrzej Duda, according to the Associated Press.
"This is a sign across Europe that this is how your energy security will be developed, your energy sources diversified," Perry said before the deal was signed.
He and Polish Energy Minister Krzysztof Tchorzewski also signed an agreement to confirm long-term cooperation on energy security, which Perry said indicated America's "pro-Poland and pro-Europe" approach to developing diverse sources of energy.
"We are prepared to be a competitive, reliable and transparent" partner, he said.
Read alsoPolish president slams Nord Stream 2 in Berlin visit
Piotr Wozniak, the president of PGNiG's management board, said the price is 20-30 percent lower than what Poland pays its current supplier in Russia.
Under the deal, Poland will receive some 700 million cubic meters of gas from 2019 through 2022, and 39 billion cubic meters from 2023 through 2042. Poland's annual consumption of gas is almost 16 billion cubic meters, 25 percent of which is covered from Poland's own deposits.
Wozniak said the deal would also provide a safety net to protect neighboring Ukraine, a transit route for Russian gas, from unexpected breaks in Russian gas deliveries. PGNiG is planning two more deals for U.S. gas deliveries, he said.
Poland and Ukraine feel especially concerned about their level of dependence on Russia energy supplies, which Moscow has used as political leverage in the past.
Their anxieties have increased because of a German-Russian project to build Nord Stream 2, a second pipeline under the Baltic Sea that would deliver gas directly from St. Petersburg to Germany, and to other European countries, while bypassing Poland and the route through Ukraine.
Perry said the U.S. opposes Nord Stream 2 because it thinks the pipeline project would increase the region's dependence on Russian gas.
The gas will be delivered by ship from terminals in Louisiana and Texas to a liquefied natural gas terminal in Swinoujscie, in the northwest, on Poland's Baltic coast.
As UNIAN reported earlier, Polish Ambassador to Ukraine, Jan Pieklo, is confident that it is in the interests of both Kyiv and Warsaw not to allow the implementation of the Nord Stream 2 gas pipeline project.
"Now we have a problem, which is Nord Stream 2. It is in the interests of Ukraine, Poland and other countries not to allow the implementation of the project," Pieklo said during a conference in Kyiv Wednesday.
The diplomat said stopping Nord Stream 2 was a top priority for Poland.