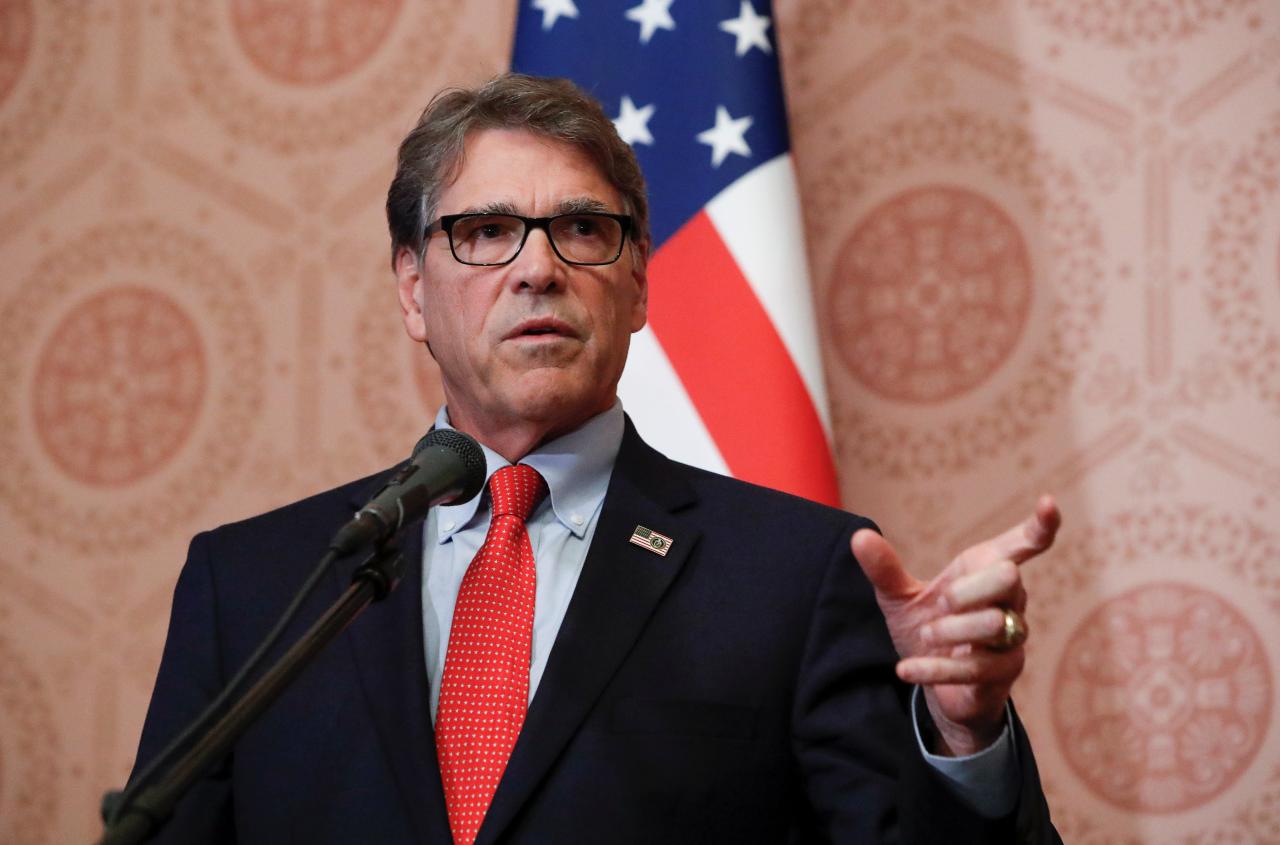 REUTERS
The United States remains in opposition to the Nord Stream 2 and Turkish Stream gas pipeline projects bypassing Ukraine, that's according to U.S. Secretary of Energy Rick Perry.
"The president and I will shortly sign a Strategic Energy Dialogue in the next few hours to send a strong message that the Trump administration, the United States of America are going to be strong allies, strong partners with Ukraine," Rick Perry told Prime Minister Groysman during their Kyiv meeting on Monday.
Read alsoEnergy Secretary Perry: U.S. ready to develop energy infrastructure in Ukraine
"The message will be very clear of the United States continued opposition to Nord Stream 2, to the Turkish Stream pipeline. And the reason is clear. The citizens of Europe, the citizens of Ukraine in particular should never be held hostage by a single source of energy," Rick Perry said.
He added that "the greatest way to send that message is to partner with individuals that you know you can count on. And the [U.S.] president Donald Trump] wanted me to come today and to tell you that you can count on the United States."