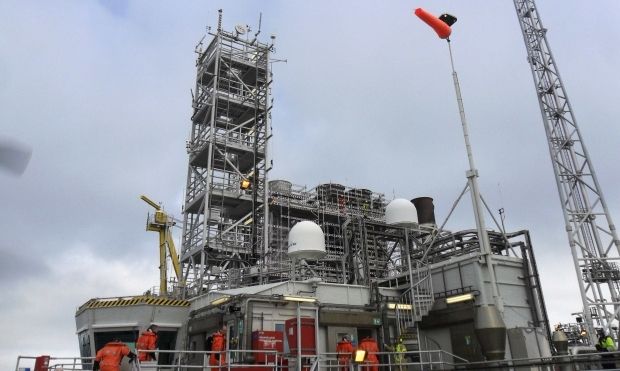 REUTERS
By 0845 Moscow time, Brent futures had fallen by $0.39, to $49.78 a barrel, while futures for the U.S. benchmark WTI crude were down by $0.35, to $48.34, according to Reuters.
Last year prices for new housing in China dropped by an average of 4.3% in 68 of the 70 largest cities where prices are monitored in the country. On Tuesday, China will publish a report on the GDP growth in the fourth quarter, which analysts forecast has slowed to 7.2%. Over the past year GDP growth was probably below the government's target of 7.5%, and is now the slowest in 24 years.
Other downward pressure on the oil price may come in Europe, where the major event of the week will be a meeting of the European Central Bank scheduled for Thursday, January 22. Analysts are almost certain that the result of the ECB meeting will be the announcement of beginning the government bonds purchase program, which may cause the strengthening of dollar against euro and increased pressure on oil prices.
"This week commodity markets will be influenced by the currency markets and expectations of ECB 'quantitative easing,'" ANZ bank said in a press release.
According to analysts, oil prices may start to rise after falling below $50 a barrel, but many say that in the long term perspective prices will be lower than in recent years.
"We do not agree with the forecast that oil may be traded at $20 per barrel. The price may drop to $30 per barrel for a short time, but then it will grow. By the end of the decade prices will be in the range of $60-80," reads a report of a global energy consultancy firm Facts Global Energy (FGE).
The U.S. markets are closed on Monday for Martin Luther King Day.