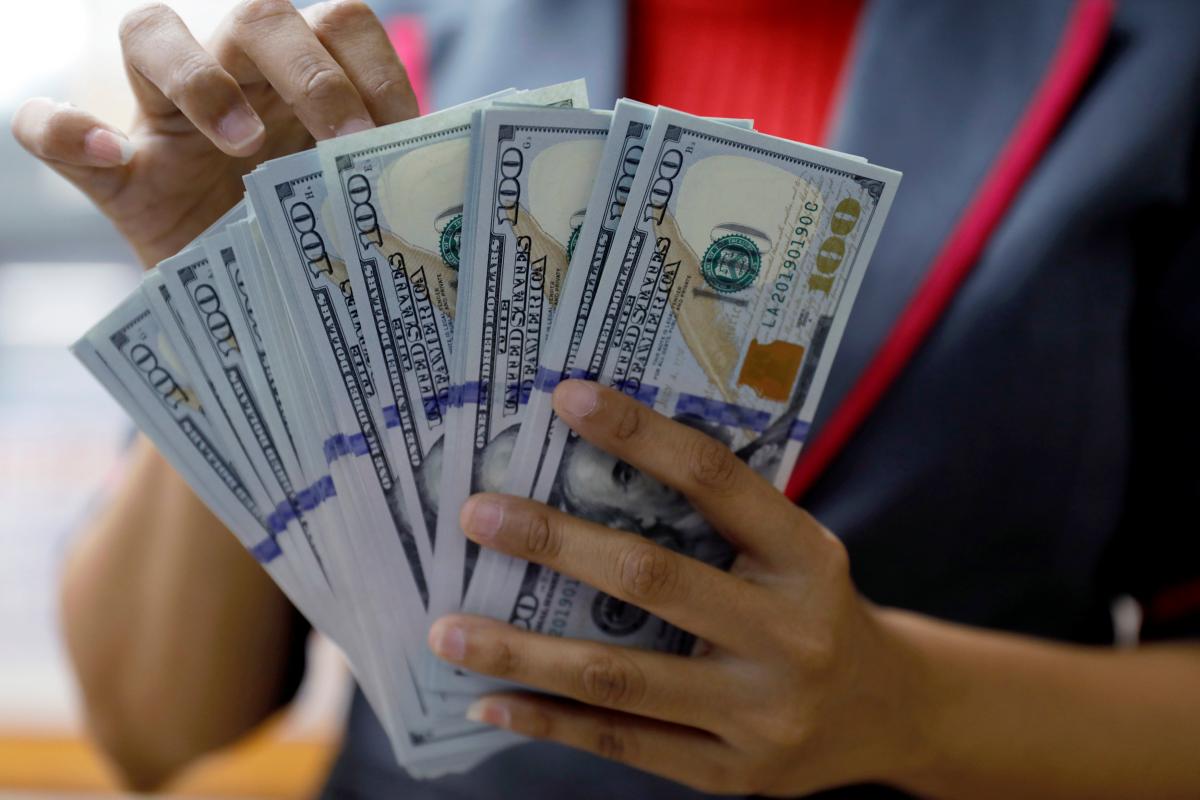 REUTERS
Moscow has appealed a British ruling on the $3 billion Russia lent to Ukraine in 2013 by purchasing its eurobond, Russia's Finance Ministry said on Wednesday.
The ministry said that the UK Supreme Court will review the appeal no earlier than in June 2019, Reuters said.
Read alsoUkraine places two issues of eurobonds worth about US$2 bln
As UNIAN reported earlier, in September Britain's court of appeal ruled that Ukraine had a justiciable defence in a $3 billion eurobond case that was originally brought by Russia and said the case should be allowed to go to full trial.
The English Court of Appeal on September 14 given its long awaited judgment in Ukraine's appeal against the Summary Judgment entered in Russia's favor in March 2017 in the case concerning the so called Russian debt, and the decision to reverse Summary Judgment and permit Ukraine to argue its case before the court of first instance represents a significant victory for Ukraine.
"The unanimous findings of the Court of Appeal mean that Ukraine will have a full opportunity to prove at trial its long held position that the contracts for the $3 billion eurobonds are invalid and unenforceable," Acting Minister of Finance of Ukraine Oksana Markarova said. "This is because of the egregious threats and acts of aggression perpetrated against Ukraine by Russia not only in the lead up to and which procured the entry of the relevant contracts, but also in the period after their entry and continuing until the present day. Ukraine welcomes the opportunity to make a full evidentiary showing concerning Russia's unlawful actions. Russia must be held accountable for its internationally wrongful acts and the English Court has made clear that it will not shy away from doing so."
The Judgment of the Court of Appeal was delivered following the hearing of Ukraine's appeal held in London from January 22 to 26, 2018. The appeal justices hearing the appeal, and who have now released their unanimous verdict, are Lady Justice Gloster (then Vice President of the Court of Appeal, Civil Division), Lord Justice Sales and Lord Justice David Richards.
The Court of Appeal issued a fully reasoned written judgment which is publicly available.
In a unanimous decision in favor of Ukraine all three Judges of the English Court of Appeal agreed that the first instance judge was wrong: (1) to decline to permit Ukraine's defense of duress to proceed to trial; and (2) to refuse to grant Ukraine a permanent stay of the proceedings if Ukraine's defense of duress could not be adjudicated by the English Court.
Ukraine has therefore succeeded in its appeal and the Summary Judgment of Mr. Justice Blair is to be set aside.
"Ukraine welcomes this important outcome, which reflects the strength of the case that Ukraine has made at this stage in the proceedings," the ministry said.