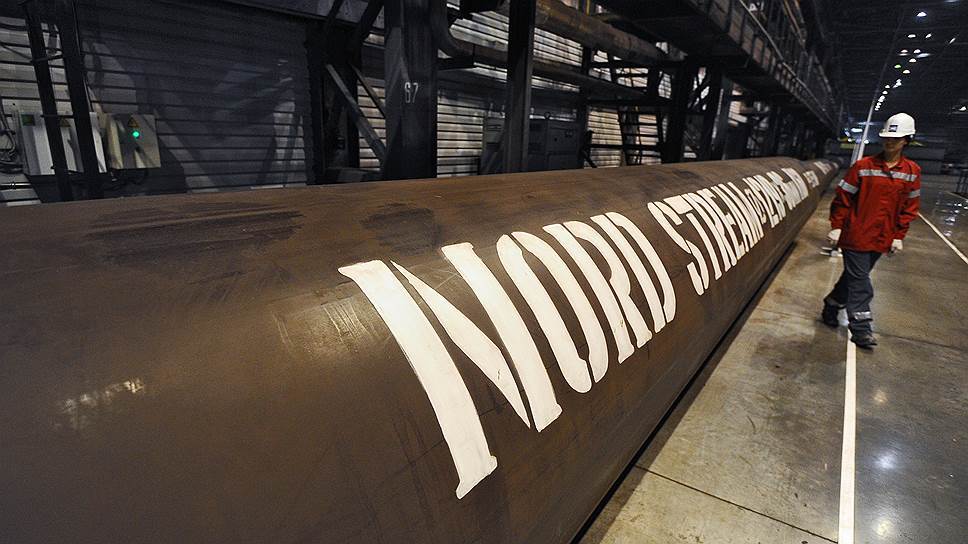 REUTERS
U.S. Secretary of State Mike Pompeo says the United States and Ukraine will work together to stop the Nord Stream 2 project.
"We've had a chance today to discuss energy security and economic reforms. We'll keep working together to stop the Nord Stream 2 project that undermines Ukraine's economic and strategic security and risks further compromising the sovereignty of European nations that depend on Russian gas," Pompeo said in remarks after a meeting with Ukraine's Foreign Minister Pavlo Klimkin in Washington, D.C., on Friday, November 16.
The meeting was held as part of the U.S.-Ukraine Strategic Partnership Commission.
"We don't want our European friends to fall prey to a kind of political and economic manipulation Russia has attempted in Ukraine since it cast off its Soviet shackles," Pompeo added.
Pompeo mentioned the progress achieved during a recent round of the U.S.-Ukraine talks.
"Today we've achieved progress on three pillars of our relationships: first, security and countering Russian aggression, second – the rule of law and humanitarian issues, and finally, economic and energy security," he said, adding that Klimkin had "serious, very productive meetings" with U.S. partners.
As UNIAN reported earlier, the Verkhovna Rada, Ukraine's parliament, on April 5 called on the international community to make every effort to ban the construction of the Nord Stream 2 gas pipeline.
Russia's gas giant Gazprom earlier announced that after the construction of Nord Stream 2, Ukraine's transit might be completely stopped, while the Ukrainian side would have to justify the "economic viability of a new gas transit contract."
Read alsoRussia gives no guarantees of continued gas transit via Ukraine after 2019 - Kobolyev
CEO of NJSC Naftogaz of Ukraine Andriy Kobolyev estimates that Ukraine's losses after the launch of Nord Stream 2 will amount to US$3 billion a year.
At the same time, German Federal Chancellor Angela Merkel says she is not as critical of the Nord Stream 2 project as Kyiv leaders, and speaks in favor of preserving guarantees of gas transit via Ukraine.
Poland is another European nation which sees stopping Nord Stream 2 as its top priority.
UNIAN memo. The Nord Stream 2 project envisages the construction and operation of two gas pipeline branches with a total throughput capacity of 55 billion cubic meters of natural gas per year from the coast of Russia through the Baltic Sea to Germany.
This new pipeline bypassing Ukraine is to be built next to the existing Nord Stream 1 pipeline. The construction of the pipeline should be completed before the end of 2019. The length of the pipeline will be 1,220 km. It should connect Russia's Ust-Luga and Germany's Greifswald.