Medvedev threatens to increase electricity prices for Ukraine
The government of Russia could increase electricity prices for Ukraine, Russian Prime Minister Dmitriy Medvedev wrote on his Facebook page on Tuesday after Ukrainian Prime Minister Arseniy Yatseniuk accused the state company Ukrinterenergo of recognizing Crimea as being part of Russia.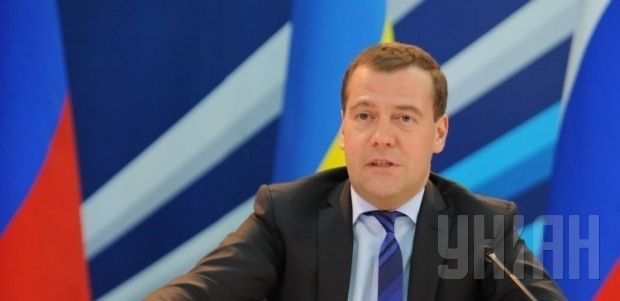 UNIAN
"For example - the supply of electricity: It is clear that it was done at the request of the Ukrainians," Medvedev wrote.
"It is clear that everything was agreed with Ukraine. But some Ukrainian leaders don't like the contract signed between Ukrinterenergo and Russia. It seems to be beneficial, but they still demand an explanation of contractual items that [they say] don't meet the interests of Ukraine.
"Firstly: According to the agreement, the electricity is supplied to Ukraine and to the Crimean Federal District, i.e. to Russia. That's I, and nothing else. Secondly: If our Ukrainian partners do not like Russia's electricity prices, we can always raise them."
If you see a spelling error on our site, select it and press Ctrl+Enter