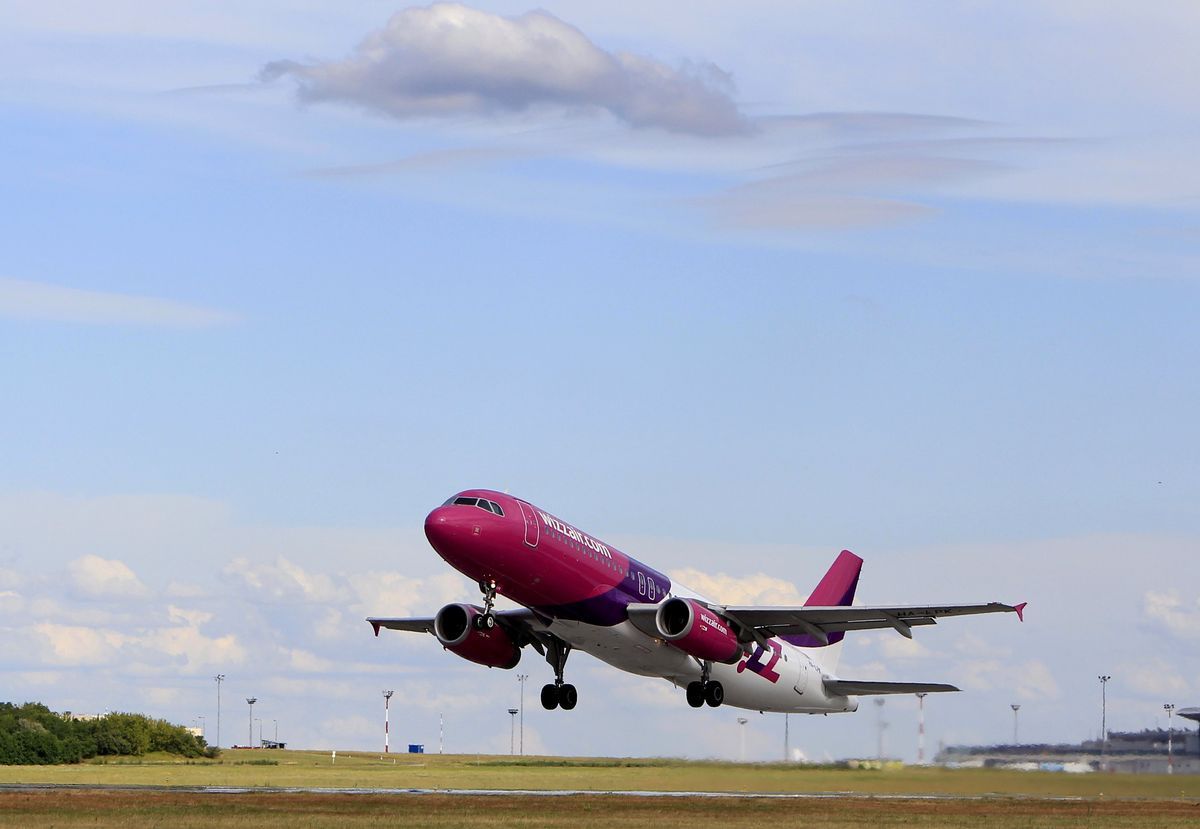 REUTERS
Hungarian-registered low-cost airline Wizz Air's Ukrainian subsidiary is to resume work after it receives a license as a Ukrainian air carrier next year.
This was announced by Chief Executive Officer of Wizz Air József Váradi at a meeting with Ukrainian President Petro Poroshenko.
"We want to increase our presence and do more for Ukraine," the Ukrainian president's press service quoted Váradi as saying.
"The visa-free regime [for Ukrainians travelling to the EU] and the absence of travel restrictions along with economic growth will be the main driver of our business growth in Ukraine. I believe that it is high time for us to develop more ambitious plans of work in Ukraine," Váradi said.
According to him, the company had worked in Ukraine for 10 years and had already transported 7 million passengers.
Poroshenko and Váradi discussed legislative, regulatory and economic conditions necessary to reach final agreements in the framework of a long-term business proposal, the airline's press service said.
Read alsoWizz Air announces five new routes from Kyiv
Resuming Wizz Air Ukraine's work would contribute to the development of the Ukrainian aviation industry by offering low-priced travel to millions of Ukrainians and tourists who want to visit Ukraine, it said. In addition, it would contribute to the creation of about 6,000 local jobs, both direct and related industries, and would stimulate the development of Ukrainian tourism and services, it added.
The airline says the resumption of Wizz Air Ukraine's operation will expand the network of low-cost routes of the airline to and from Ukraine through investments of $2.5 billion, which will be used to expand the Ukrainian fleet to 20 new Airbus A320 and Airbus A321 aircraft.
"These aircraft will be delivered to the airline's bases in Kyiv and other regions of Ukraine. As a result, passenger traffic is expected to be 6 million per year by 2025," it said.
Wizz Air Ukraine halted its operation in 2015 reportedly over the unstable situation in the east of Ukraine and the weakening of the hryvnia. However, Wizz Air continued handling flights to and from Ukraine as a Hungarian airline.