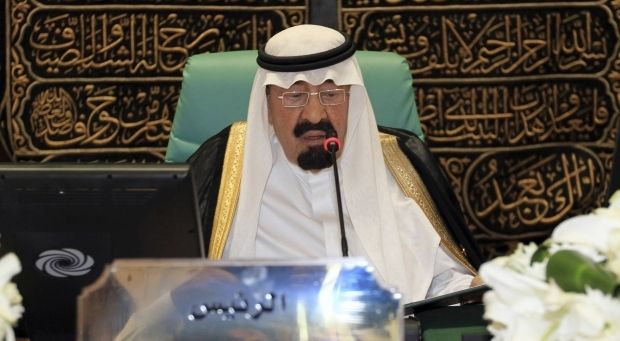 REUTERS
King Abdullah was the architect of the country's current strategy, that envisages maintaining high volumes of oil production and squeezing out smaller, less efficient market players.
King Abdullah died on Friday, January 23, and his brother Salman has become the new Saudi ruler, the royal court in the world's top oil exporter said in a statement carried by state television.
By 0847 Moscow time, Brent futures rose by $1.18 to $49.70 a barrel, while WTI futures rose by $0.97 to $47.28.
"The fear of the unknown is going to be supportive to crude oil prices," said John Kilduff, partner at Again Capital LLC in New York, adding that the new king, Salman, is known as a defender of the interests of Saudi Arabia, so the market expects that the country will not reduce production.
"King Abdullah was the architect of the current strategy to keep production high and force out smaller players instead of cutting," Kilduff said.
The change of ruler in Saudi Arabia, OPEC's top oil exporter, has occurred against the backdrop of the largest changes in the global oil market in decades: the United States has become an oil production leaderwith the output exceeding 9 million barrels per day due to the shale oil boom, and oil prices over the past six months have fallen by more than half.
However, at the meeting of OPEC oil ministers at OPEC's headquarters in Vienna in November, the organization declared, under pressure of Saudi Arabia, it would not cut its oil production in order to maintain its share in the world market.
Last week U.S. crude inventories increased by 10.1 million barrels to the highest level for this time of year in at least 80 years, the Energy Information Administration (EIA) reported on Thursday.