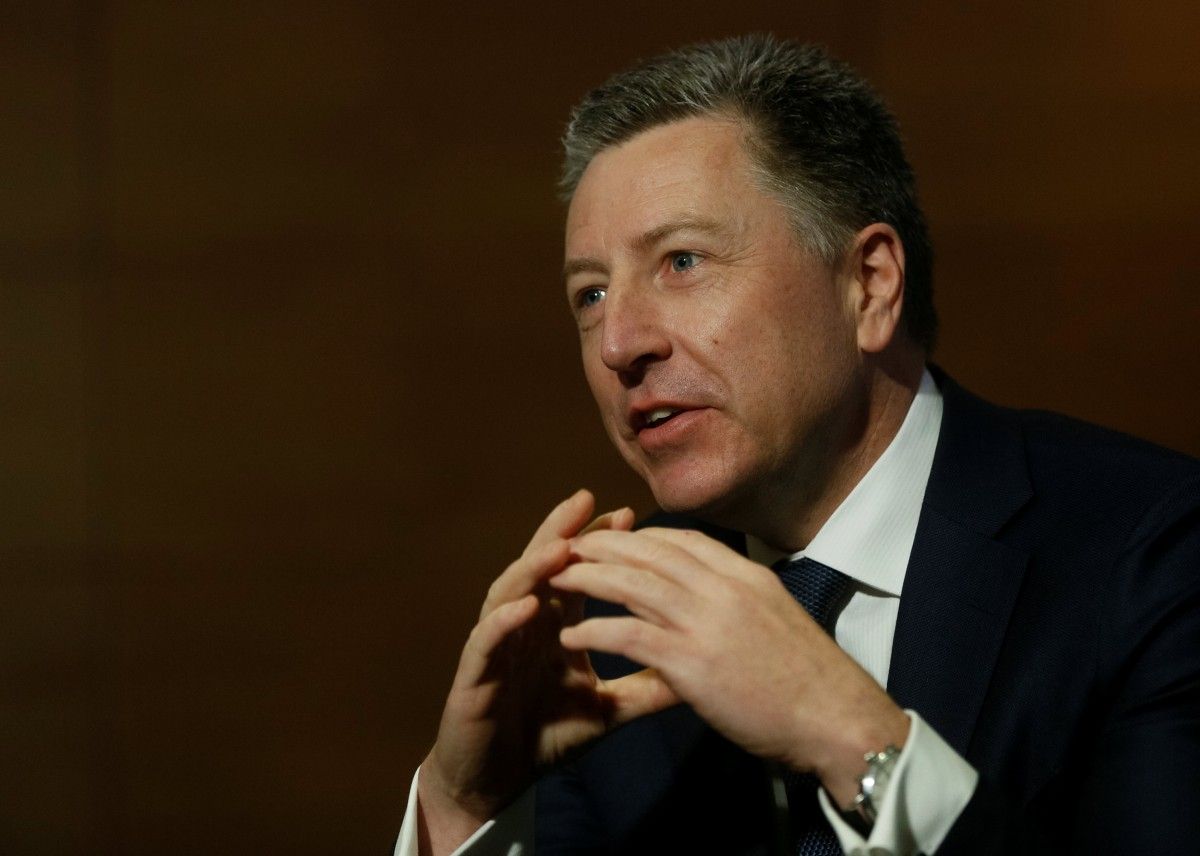 REUTERS
U.S. Special Representative for Ukraine Negotiations, Ambassador Kurt Volker says the United States and its Western allies are considering a number of options to prevent Russia from asserting any more "unilateral control" in the shared waters of the Azov Sea.
Volker told Voice of America one of the possible measure is cutting Russian banks from the international SWIFT banking network, which operates under Belgian law and facilitates international transactions by sending payment orders between institutions in different countries.
"People refer to it as a nuclear option," Volker said. "It would have costs for everybody involved. Big costs for Russia, but big costs for allies as well. Ultimately, we have to keep it on the table as a possibility because we just can't continue to see Russia launch further steps of aggression in its neighborhood like this."
Read alsoTwo Ukrainian seaports forced to cut working hours amid Russia's blocking of Kerch Strait – Omelyan
Volker said the United States' European allies could move to bar Russian vessels coming from Crimea or the Azov Sea from European ports. He said the move was suggested recently by Annegret Kramp-Karrenabaue, general secretary of Germany's ruling Christian Democratic Union and an aspiring successor to outgoing German Chancellor Angela Merkel.
"It is a very strong measure and a very creative one," Volker told VOA. "We'll see if they pursue it."
He said the United States wants such measures to put pressure on Russia and "get to the point at which Russia is willing to negotiate a solution."
Read alsoU.S. makes preparations to sail warship into Black Sea amid Russia-Ukraine tensions - CNN
As UNIAN reported earlier, on the morning of November 25, Russia blocked the passage to the Kerch Strait for the Ukrainian tugboat Yany Kapu and two armored naval boats Berdyansk and Nikopol, which were on a scheduled re-deployment from the Black Sea port of Odesa to the Azov Sea port of Mariupol.
The Ukraine Navy Command noted that the Russian side had been informed in advance of the intention to re-deploy the vessels in accordance with international standards to ensure the safety of navigation.
The Russian coast guard ship "Don" rammed the Ukrainian tug, damaging the Ukrainian vessel. As the Ukrainian boats were heading back in the Odesa direction after being rejected passage via the Kerch Strait, Russian coast guards opened aimed fire on them.
All 24 crew on board were captured and later remanded in custody for two months, charged with "illegal border crossing" (the sailors are facing up to six years in prison). Three crewmen were injured in the attack.
The Russian-controlled "court" in the occupied Crimea ruled to remand all 24 POWs in custody, after which they were transferred to Moscow-based Lefortovo and Matrosskaya Silence detention centers.