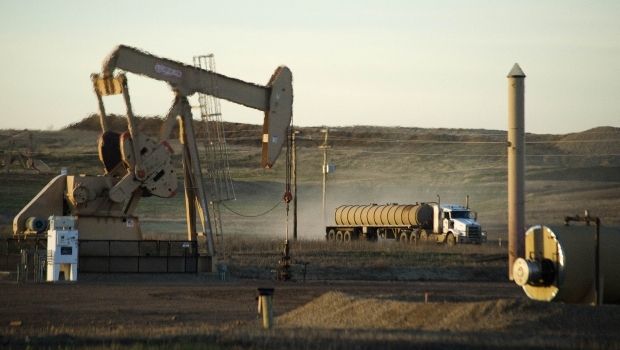 REUTERS
On Wednesday morning Brent futures fell by $0.54, to $49.06 a barrel, while WTI futures were down by $0.65, to $45.58.
On Tuesday, oil prices increased by more than 2% after the dollar suffered its biggest drop since October, Reuters said.
"The key driver for oil prices in the last few days has been currency fluctuations... We had seen some weakness in the U.S. dollar, which helped support prices overnight," said Ric Spooner, chief analyst at CMC Markets in Sydney.
Last week, Brent was traded within the range of $48-50, mostly being determined by dollar fluctuations in the absence of important news from the oil market. Investors are now waiting for official U.S. oil inventory data to be published on Wednesday.
According to the American Petroleum Institute (API), last week stocks rose by 12.7 million barrels to 405.1 million barrels, with the forecast increase being 4.1 million barrels.
"The overall expectation is that global supply is outstripping demand at the moment, and so unless we see some really substantial changes to inventory numbers, oil prices are probably not going to move too much," Spooner said, adding that he expected to see Brent at $47.60 per barrel.
Credit Suisse has cut its forecast for the average Brent price in 2015 from $75 to $58 per barrel, and in 2016 from $80 to $76.