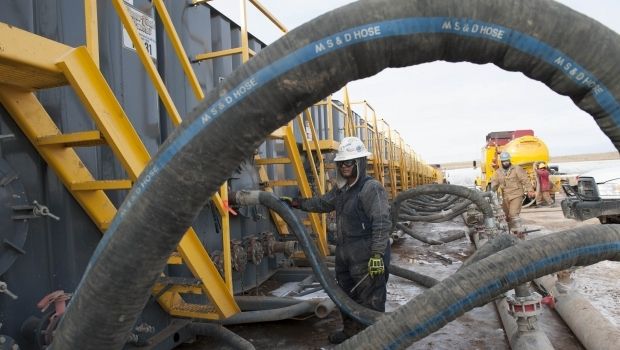 REUTERS
By 0850 Moscow time, Brent futures rose by $0.13 to $48.60 a barrel, while WTI futures fell by $0.03 to $44.42 a barrel, according to Reuters.
Last week U.S. crude stocks rose by 8.9 million barrels to reach 406.73 million barrels - the highest level since records began in 1982, as reported by the Energy Information Administration (EIA) on Wednesday.
"The market expects further growth in reserves and decrease in quotations, as refineries begin maintenance work and reduce capacity utilization" ANZ's report says
Analysts also noted slower growth in oil consumption in China.
"The relationship between China's GDP and growth in oil demand in 2014 continued to weaken the fourth consecutive year as the effect of reducing incentives of 2009. We expect slowed growth in industrial production and related investments in 2015-2016," wrote China analysts Wood Mackenzie.
Analysts from Energy Aspects believe that China is gradually moving towards more moderate economic growth, which requires less oil.
"Oil consumption in China will become more efficient, leading to slower demand growth of around 0.2-0.3 million barrels per day compared to expectations of above 0.5 mb/d, " reads a report by Energy Aspects.