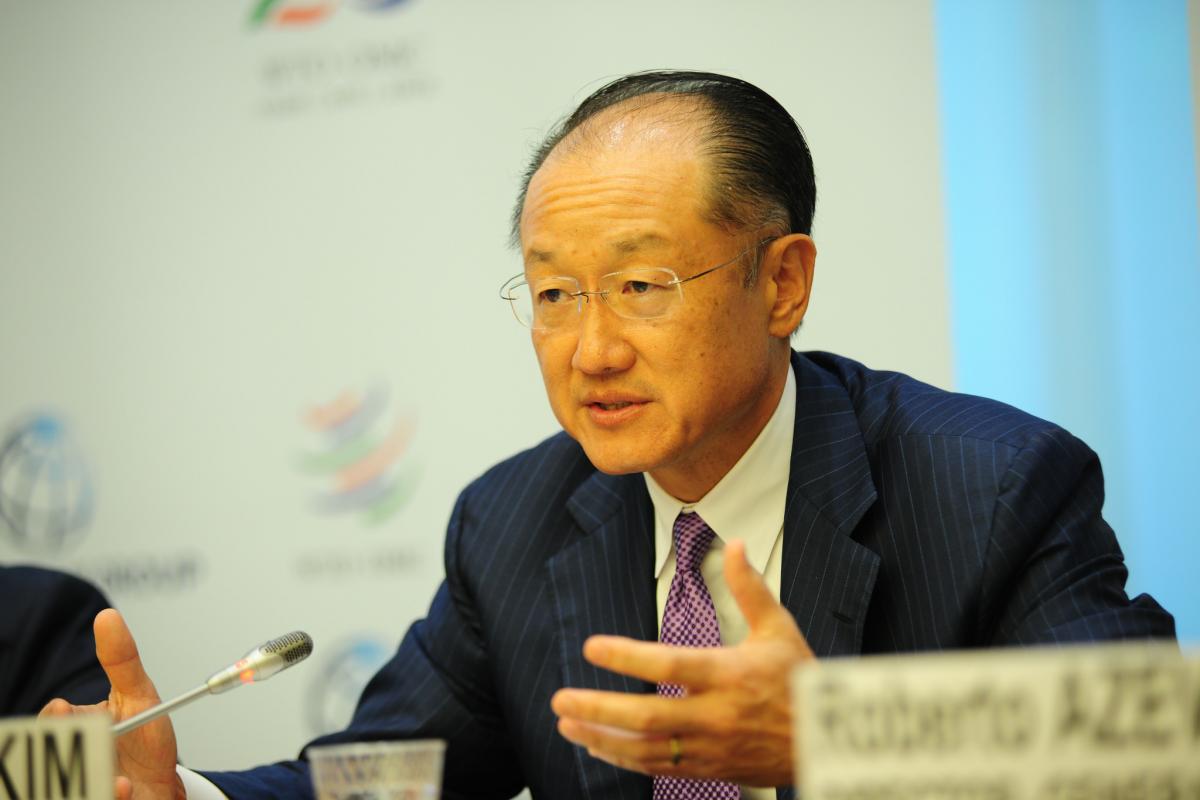 flickr.com/WTO/Studio Casagrande
World Bank Group President Jim Yong Kim on January 7 announced he would be stepping down from his position after more than six years.
Read alsoWorld Bank approves financial guarantee to Ukraine worth $750 mln
"It has been a great honor to serve as President of this remarkable institution, full of passionate individuals dedicated to the mission of ending extreme poverty in our lifetime. The work of the World Bank Group is more important now than ever as the aspirations of the poor rise all over the world, and problems like climate change, pandemics, famine and refugees continue to grow in both their scale and complexity," he said, according to a press release published on the World Bank's website.
It is noted that Jim Yong Kim will leave his office on February 1, 2019.
"It's been the greatest privilege I could have ever imagined to lead the dedicated staff of this great institution to bring us closer to a world that is finally free of poverty," he wrote on Twitter on January 7.
As reported, Kristalina Georgieva, World Bank CEO, will assume the role of interim President effective February 1.
Kim has also announced that, immediately after his departure, he will join a firm and focus on increasing infrastructure investments in developing countries.
In addition to working on infrastructure investments, Kim announced that he would also be re-joining the board of Partners In Health (PIH), an organization he co-founded more than 30 years ago.
U.S. President Barack Obama nominated Korean-born U.S. academic Jim Yong Kim to be head of the World Bank in March 2012. In April of the same year, the majority of the bank's managers approved his candidacy, and Kim assumed his position on July 1, 2012.