NBU scraps indicative exchange rate for hryvnia
The National Bank of Ukraine has given up conducting daily auctions in the currency market to determine an equilibrium exchange rate, National Bank of Ukraine Governor Valeriya Gontareva told journalists on Thursday.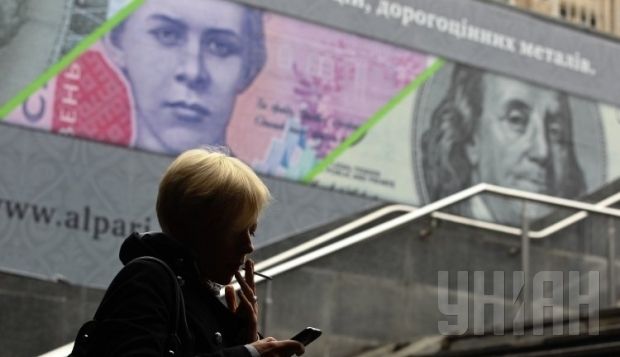 UNIAN
"We've made a decision: Today we're stopping conducting our daily auctions, as they already make no sense. We've stopped 'torturing' the indicative exchange rate," Gontareva said.
A week earlier, the NBU reported that it was working on the elimination of multiple exchange rates in the foreign exchange market and the possible introduction of new mechanisms to achieve an equilibrium exchange rate.
Market participants expected the NBU to abandon its policy of setting indicative rates in the currency market, which would enable currencies to be traded at a realistic exchange rate, with no restrictions, and eliminating the "gray" and "black" markets for currency.
In 2014 the hryvnia almost halved in value against the dollar, hitting new historic lows against the dollar. At the same time, the hryvnia exchange rate to the dollar on the interbank market, including commission payments, and on the cash currency market, including pension fund fees, is now about UAH 21 to the dollar.
In late 2014, the NBU shifted to a symbiosis of market and administrative rate regulation, setting an indicative rate for the market through daily auctions in the interbank foreign exchange market using small quantities of its reserves.
If you see a spelling error on our site, select it and press Ctrl+Enter