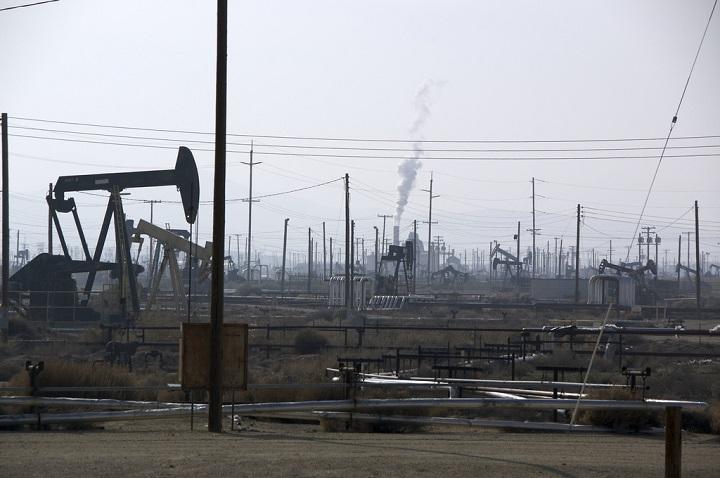 U.S. WTI crude futures CLc1 were at $51.21 per barrel / Photo from flickr.com/photos/benklocek
Oil prices rose by more than 1 percent on Tuesday amid supply cuts led by producer club OPEC and Russia, although a darkening economic outlook may soon weigh on growth in fuel demand.
International Brent crude oil futures LCOc1 were at $59.80 per barrel at 0628 GMT, up 81 cents, or 1.4 percent, from their last close, Reuters said.
Read alsoReuters: Oil slides on China trade slump, but crude imports remain high
U.S. West Texas Intermediate (WTI) crude futures CLc1 were at $51.21 per barrel, up 70 cents, or 1.4 percent.
"OPEC-led cuts and declining U.S. rig counts have bolstered market sentiment in the New Year," Singapore-based brokerage Phillip Futures said on Tuesday.
The Middle East-dominated producer club of the Organization of the Petroleum Exporting Countries (OPEC) and some non-OPEC allies, including Russia, agreed in late 2018 to cut supply to rein in a global glut.
In the United States, the amount of rigs looking for new oil production has dropped from a 2018-peak of 888 to a still high number of 873 in early 2019, pointing to a potential dent in production growth which was at more than 2 million barrels per day (bpd) last year, bringing American crude ouput to a record 11.7 million bpd C-OUT-T-EIA.
China's National Development and Reform Commission (NDRC) on Tuesday signalled it may roll out more fiscal stimulus measures to stem a further economic slowdown.
Tuesday's oil price increases came after crude futures fell by more than 2 percent the previous session, dragged down by weak Chinese trade data which pointed to a global economic slowdown.