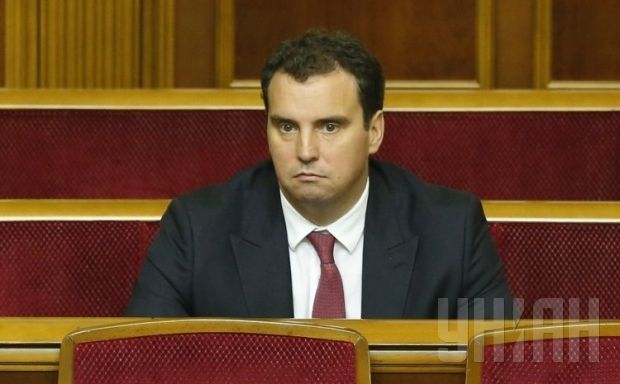 UNIAN
The minister also noted that now residents of Russia subject to sanctions imposed by the EU, the Swiss Confederation, the United States and the countries of the Group of Seven would not be able to receive passive income in the form of royalties and interest on the territory of Ukraine, nor to participate in the privatization and renting of state enterprises.
"Recently, on January 25, the NSDC (National Security and Defense Council) adopted a decision on the compulsory use on the Ukrainian territory of sanctions imposed against Russia by the EU, the Swiss Confederation, the United States and the countries of the Group of Seven, including measures such as freezing of accounts and assets owned by individuals and legal entities," the minister said.
According to Abromavicius, the final list of persons subject to sanctions is under final consideration and will be published after it is approved by the president.
Also the head of department said that the Economic Development Ministry has prepared a bill that prohibits the privatization of state property in the temporarily occupied territories.
At the same time, Justice Minister Pavel Petrenko, who attended the parliament session, said that the NSDC decision on Ukraine joining in the Western sanctions regime implies serious economic repercussions for the country.
As UNIAN reported earlier, on August 14, 2014 Ukraine's parliament passed legislation that would allow the government to impose sanctions on Russia. It envisaged more than 20 types of restrictive measures, in particular, the termination of energy resources transit. The sanctions are to be imposed solely against foreign nationals who are involved in the violation of the sovereignty of Ukraine.
The law came into effect on 11 September 2014, after which the government sent a proposal to the National Security and Defense Council with a list of sanctions against 172 individuals and 65 entities of the Russian Federation and a number of other countries that support Russian aggression in eastern Ukraine.