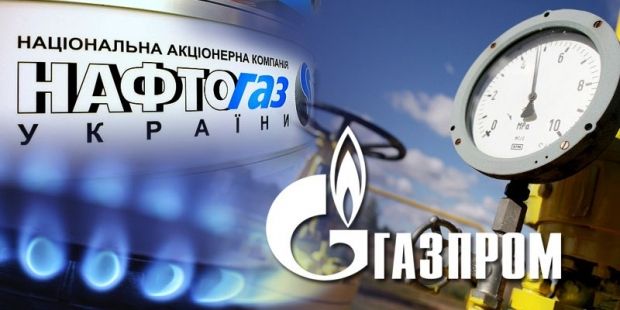 eer.ru
Ukrainian state energy company Naftogaz on Monday said Russia had been delaying gas transit negotiations in order to get its Nord Stream 2 pipeline built first.
Russia's planned doubling of capacity on the Nord Stream pipeline across the Baltic Sea to Germany could help Moscow bypass exports via Ukraine, according to Reuters.
That would deny Kyiv of transit fees that account or up to 3% of its gross domestic product (GDP).
"Gazprom is delaying real talks in terms of transit in order to build Nord Stream 2 and then to have a different negotiating position," Naftogaz Deputy Chief Executive Yuriy Vitrenko told Reuters.
"Then they will say, 'We are okay without any Ukrainian transits at all'."
Read alsoUkrainian gas stocks shrink by 29% to almost 12.2 bcm since Nov 7
To ease market concerns, Vitrenko said the two sides should aim to reach an agreement by the beginning of the summer.
The European Union on Monday chaired a three-way meeting in Brussels with Ukraine's Foreign Minister Pavlo Klimkin and Russian Energy Minister Alexander Novak.
Commenting on the proposal of the Russian side, voiced at the talks, to extend the existing gas contracts, Naftogaz CEO Andriy Kobolyev said that the Ukrainian side was ready to consider any future contracts if they fully complied with European energy legislation implemented in Ukraine.
According to him, only a contract based on European principles would fully secure Ukraine's interests and prevent Russia from non-market and non-competitive actions it had repeatedly demonstrated in the past.
"This position was shared by the European Commission whose representatives acclaimed Ukraine's material progress in the implementation of European legislation in its domestic gas market," Naftogaz said.
Kobolyev also says that negotiations on future contracts with Gazprom in no way prevent the implementation of the Stockholm arbitration awards and encourage Gazprom to fully comply with them.
Vice-President of the European Commission in charge of Energy Union Maros Sefcovic says that the duration of a new contract for Russian gas transit supplies via Ukraine should be over 10 years.
Also, he says that gas transit volumes should be commercial viable to attract investment in Ukraine's gas transmission system.