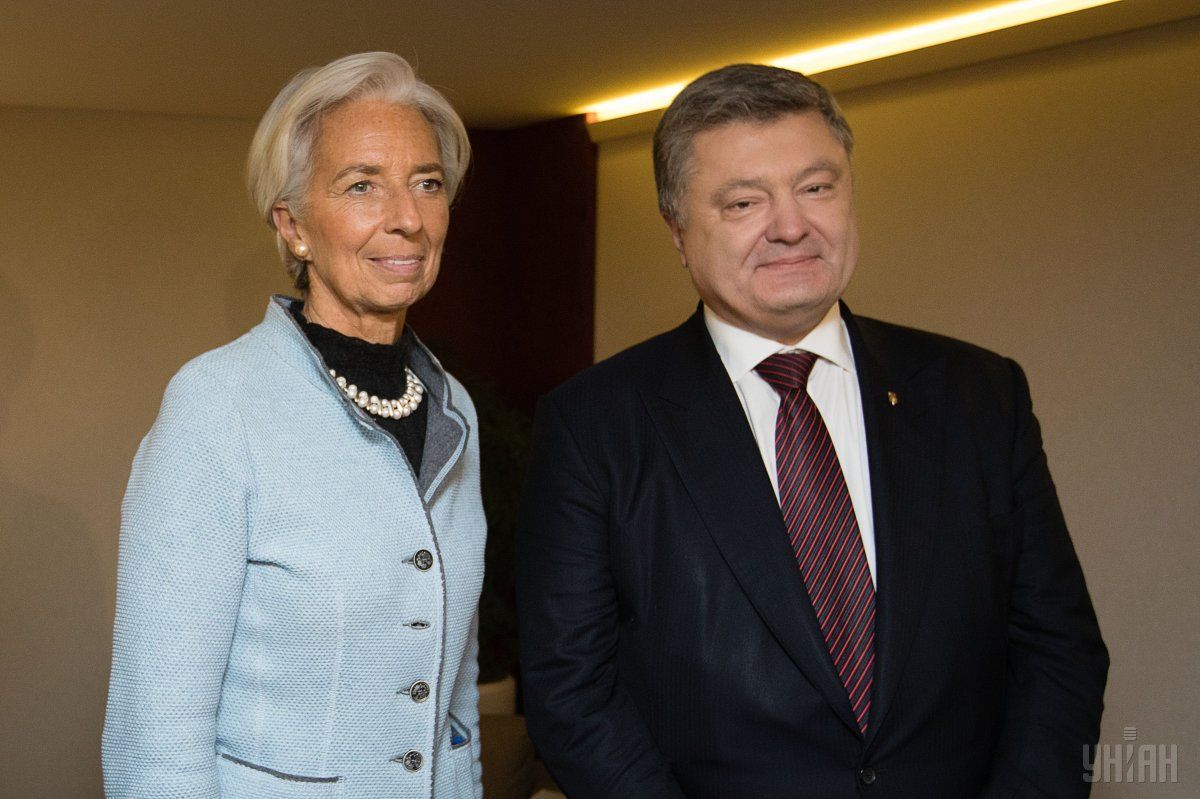 Photo from UNIAN
The International Monetary Fund (IMF) says it stands ready to continue to support Ukraine but has called on the Ukrainian government to accelerate reforms.
"I reiterated that the IMF stands ready to continue to support Ukraine, along with other international partners, in its reform efforts under President Poroshenko's leadership. I also highlighted the urgency for Ukraine to accelerate reforms and transition to stronger growth, which is needed to improve people's living standards in a sustainable manner," IMF Managing Director Christine Lagarde said after a meeting with Ukrainian President Petro Poroshenko.
Read alsoUkraine may get US$2.6 bln in two disbursements from IMF in 2019
The meeting took place in Davos, Switzerland, on January 23, 2019.
Lagarde said that the meeting was constructive.
They discussed recent economic developments and prospects for Ukraine, as well as the implementation of the measures under the Stand-By Arrangement approved by the IMF Executive Board on December 18, 2018.
As UNIAN reported, the IMF Executive Board approved a new 14-month Stand-By Arrangement for Ukraine in the amount of US$3.9 billion. Ukraine received the first disbursement under the new program in the amount of US$1.4 billion on December 21, 2018.
Decisions on new disbursements will be made in May and November 2019 after the review of compliance with the terms of the memorandum of cooperation with the IMF.