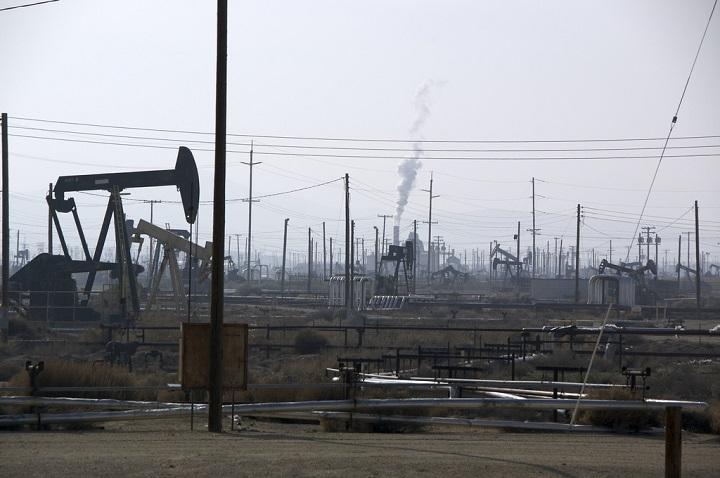 Photo from flickr.com/photos/benklocek
Oil prices rose on Wednesday as concerns about supply disruptions following U.S. sanctions on Venezuela's oil industry outweighed downward pressure from a darkening outlook for the global economy.
U.S. West Texas Intermediate (WTI) crude futures were at $53.54 per barrel at 0455 GMT, up 23 cents, or 0.4 percent, above their last settlement, Reuters said.
Read alsoUkrnafta boosts oil output by 5% in 2018
International Brent crude oil futures rose 37 cents, or 0.6 percent, to $61.69 per barrel.
The gains followed a 2 percent price jump in the previous session, when markets first digested the U.S. sanctions on Venezuela's oil exports.
Washington on Monday announced export sanctions against state-owned oil firm Petroleos de Venezuela SA (PDVSA), limiting transactions between U.S. companies that do business with Venezuela through purchases of crude oil and sales of refined products.
"The sanctions so far have been mostly disruptive for refiners on the U.S. Gulf Coast, who are being forced to seek alternative heavy crude supplies, and have stepped up purchases from Canada," said Vandana Hari of Vanda Insights, an energy consultancy.
She added, however, that Canadian oil exports would be "constrained by pipeline capacity bottlenecks.
The sanctions aim to freeze sale proceeds from PDVSA's exports of roughly 500,000 barrels per day (bpd) of crude oil to the United States.
Although the move pushed up oil prices, markets appeared relatively relaxed as the sanctions only affect Venezuelan supply to the United States.