IMF to provide Ukraine with $40 bln, including $17.5 bln under new program
The financial assistance package given to Ukraine over the next four years will amount to $40 billion, including $17.5 billion under a new program of lending to the economy of Ukraine by the International Monetary Fund, IMF Managing Director Christine Lagarde said on Thursday, according to Bloomberg.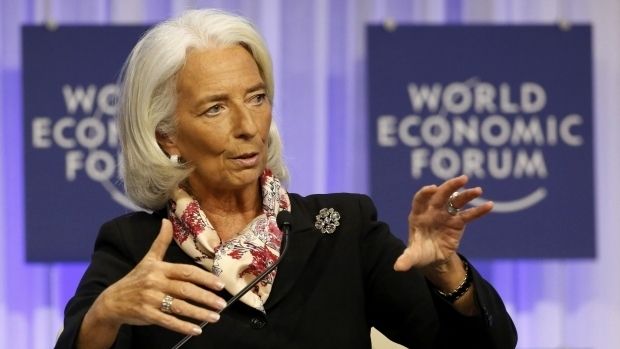 REUTERS
This is just a preliminary agreement - a final decision on the new program has to be taken by the IMF Board of Directors, Lagarde said.
According to Bloomberg, the new IMF program is to last for four years.
Later, the Department of External Relations of the International Monetary Fund issued a statement from Lagarde, according to which the mission reached an agreement with the Ukrainian government on a new economic program worth a total of $17.5 billion, as well as access to other sources of funding.
"The total financial aid package to Ukraine, including all sources of funding, will amount to $40 billion over four years," Lagarde said.
"The new program with the IMF will lead to economic stabilization in Ukraine and will support growth in the medium term. It is an ambitious, tough program, which also has some risks. But it is a realistic program that could be a turning point for Ukraine," she said.
If you see a spelling error on our site, select it and press Ctrl+Enter